I saw a lot of movies in 2019, with still plenty more to see over the next few months catching up with what I missed and the slew of awards releases still trickling into UK cinemas at the start of 2020. There are so many I simply did not have the time to do full reviews of, but better late than never I say. Here's my much-longer-than-anticipated End of Year Surplus Review Extravaganza Thing of 2019:
*deep breath*
---
Escape Room
With the popularity of escape rooms as a pastime in recent years, it was only inevitable that horror movies would start capitalising on this. Though not the first to exploit the concept, Escape Room was the most prominent and delivered a competent but unremarkable take on the idea. Essentially just a slightly less sadistic play on Saw, it had enough interesting ideas and an underlying commentary on classism to help it stay afloat, but it was ultimately too forgettable to leave an impact. With a sequel due out in 2020, let's see how long it takes for this burgeoning franchise to truly drop the ball. 5.5/10
Crawl
Alexandre Aja is something of a connoisseur for refreshing the B-movie concepts of the 70s and 80s for the modern day (see Piranha 3-D and the remake of Maniac), and Crawl is a prime example of his skills. A premise of two people trapped inside a flooding home with alligators in the midst of a hurricane is one prime for both close-quarters scares and high concept action, which the film admirably delivers on in both terms. The core store may be fairly cookie-cutter family redemption stuff, but the imagination of the film's set pieces are more than enough to make this a worthy piece of Friday night entertainment. 6.5/10
The Farewell
Awkwafina has been shining as the comic relief in the likes of Ocean's 8 and Crazy Rich Asians, but the young star proves she has dramatic chops too in this feature from Lulu Wang. Based on the writer/director's own experiences with her Chinese relatives, The Farewell is an equally hilarious and heartbreaking examination of grief, family and tradition. I'd rather leave it at that and allow you to discover the rest for yourselves, but you are likely to laugh and cry in equal measure. 8/10
Ready or Not
Samara Weaving has slowly been building up a reputation as one of the new scream queens, but Ready or Not goes beyond that and certifies her as a cult movie icon. A modern-day spin on the Most Dangerous Game concept, this is a hair-raising and gut-busting skewering of the privileged through the lens of a horror-comedy, and Weaving's transformation from distressed newlywed bride to determined survivor is one of the ages. Be prepared to have a new favourite to add to your midnight movie collection. 8/10
Judy
Biopics are a pretty expected way for actors to fish for an Oscar nomination, and it's certainly worked this year for Renee Zellweger and her performance as the legendary Judy Garland in this picture. However, Judy is far more than just a vanity project, delivering beyond that a sobering portrayal of a star on the decline and an insight into the toll sexism, sexual abuse and the celebrity machine can have on someone's mental health. Zellweger is of course brilliant in the role, but 2019's underrated star of the year Jessie Buckley also puts in a sleeper hit performance as Garland's beleaguered but dedicated assistant. 8.5/10
Dolemite Is My Name
Many thought the day would never come, especially after it came and went so quickly last time, but Eddie Murphy is back! This slick and hilarious biopic of the infamous Rudy Ray Moore and the production of his underground hit Dolemite is the best film of its kind since Ed Wood, and it's only fitting that it was actually written by the writers of Ed Wood! There are great performances abound from the likes of Da'Vine Joy Randolph, Keegan-Michael Key and Wesley Snipes, but it's Murphy himself who shines brightest as Moore and reminds us why he's a comedy legend in the first place. 9/10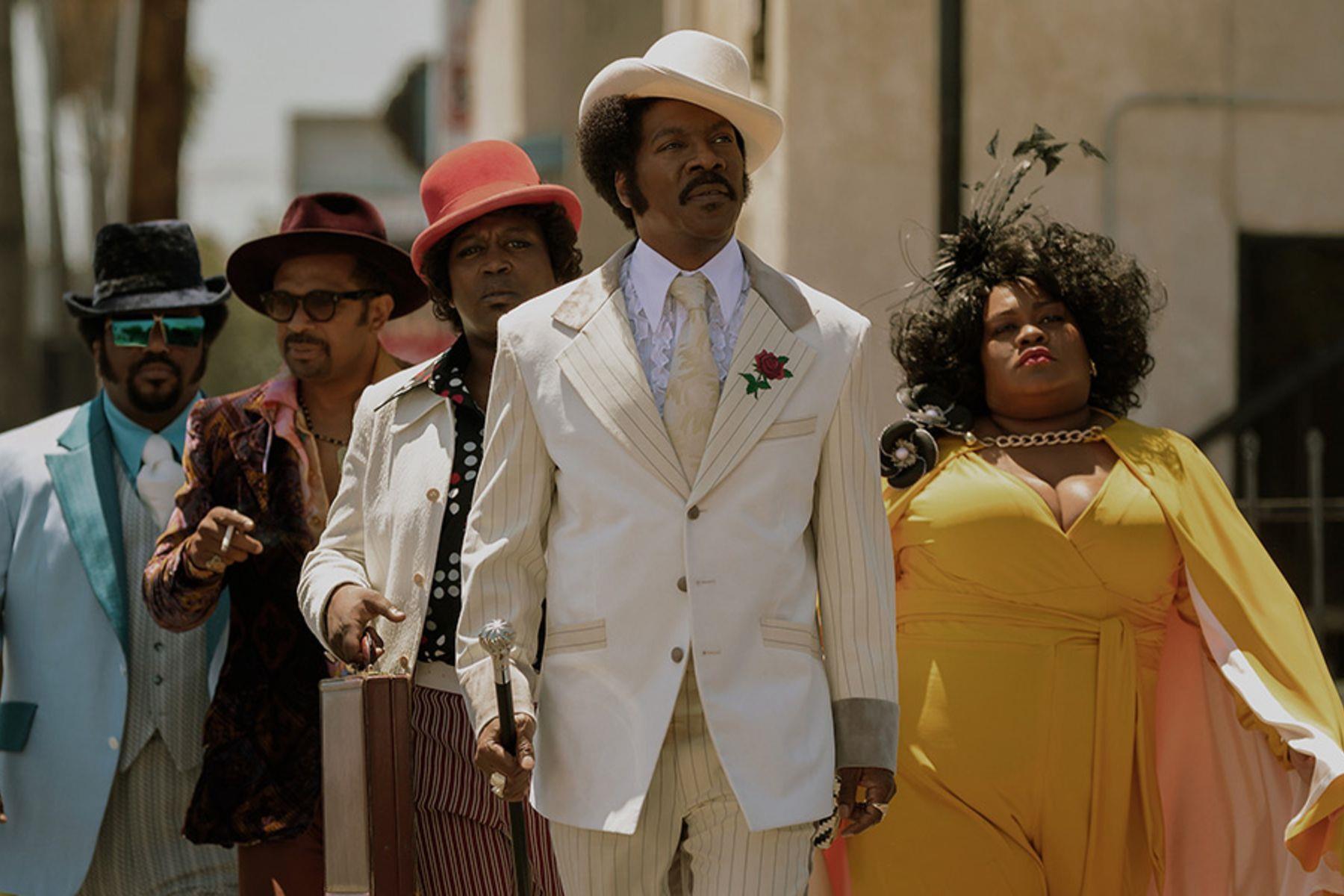 The Aeronauts
There's always a few Oscar bait movies that completely fail to get any notices every year, and this might as well be the poster child of that sub-genre. Eddie Redmayne and Felicity Jones reunite from The Theory of Everything for yet another story of a revolutionary scientist, but despite being a high-flying adventure in a hot air balloon The Aeronauts falls flat fast. The film's non-linear structure harpers the film's attempts at effective character development, and it never quite does a good enough job of explaining the impact this experiment had on meteorology. The film's flying sequences are breathtaking and Jones delivers a capable performance, but there's very little to write home about. It's hard to believe director Tom Harper made both this and Wild Rose in the same year, but it just goes to show you that a good story beats out stars and spectacle every time. 5/10
The Addams Family
It's been so long since America's spookiest family graced the big screen, and now in animated form it can fully capture the zany and morbid vision of Charles Addams' comic strips. However, despite a strong voice cast and a few charming gags, the film's simplistic and episodic plot put a major dampener on what could have been a welcome breath of fresh air for family animation. Not really much more to say than that. It's fine, I guess. 5.5/10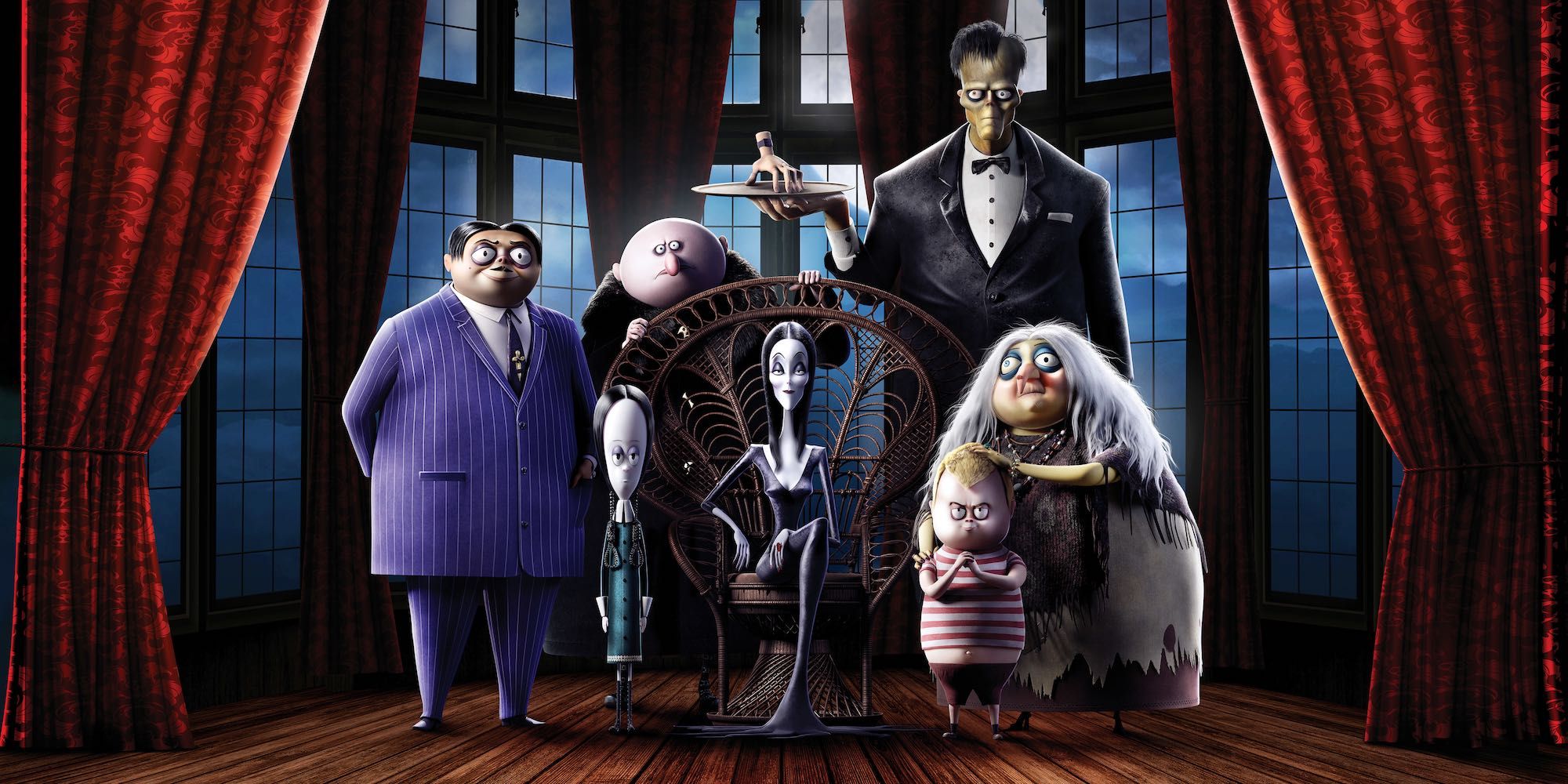 Last Christmas
Paul Feig has had a fascinating decade of comedy hits from Bridesmaids onwards, but he now ends the 2010s with one of the most baffling and unintentionally hilarious romantic comedies every conceived. The entire premise of Last Christmas is built around an incredibly obvious and saccharine twist, taking an incredibly literal reading of the words of George Michael and telling a festive tale that will make you feel as sick as you would after eating too many mince pies. The talented and intersectional cast is a fine touch, as are the topical messages about the state of the world, but they are simply well-intentioned flourishes to a sickly and otherwise irrelevant core. It's likely to become a Christmas classic, but for all the wrong reasons. 4/10
Queen & Slim
Queen & Slim can be very simply described as Bonnie & Clyde for the Black Lives Matter generation, and the film is very aware of that comparison. It's a timely and brutally honest reflection of American culture and the fraught relationship between morality and race, and taps right into the cultural veins of our increasingly xenophobic culture. Daniel Kaluuya and Jodie Turner-Smith both deliver subtle and nuanced performances, and music video veteran Melina Matsoukas proves she has filmmaking chops with this feature debut. However, it's ultimately a little too blatant and simplistic in its messaging to make any points that anyone aware of the problem doesn't already know. 7/10
The Irishman
Martin Scorsese's long-gestating epic about Frank Sheeran finally made it to the big screen…in only select theatres due to being a Netflix production. Still, this is a gargantuan piece of cinema that would be a fitting conclusion to the master filmmaker's career if he was ready to stop here. Robert De Niro, Al Pacino and Joe Pesci all deliver career-best performances, and it contains so many already iconic sequences sure to become classics to the crime genre. Its strenuous length and lack of development for anyone outside its three main stars (especially its few female characters) hold it back slightly from Goodfellas greatness, but this is still a primo bit of filmmaking we rarely get to witness anymore. 8/10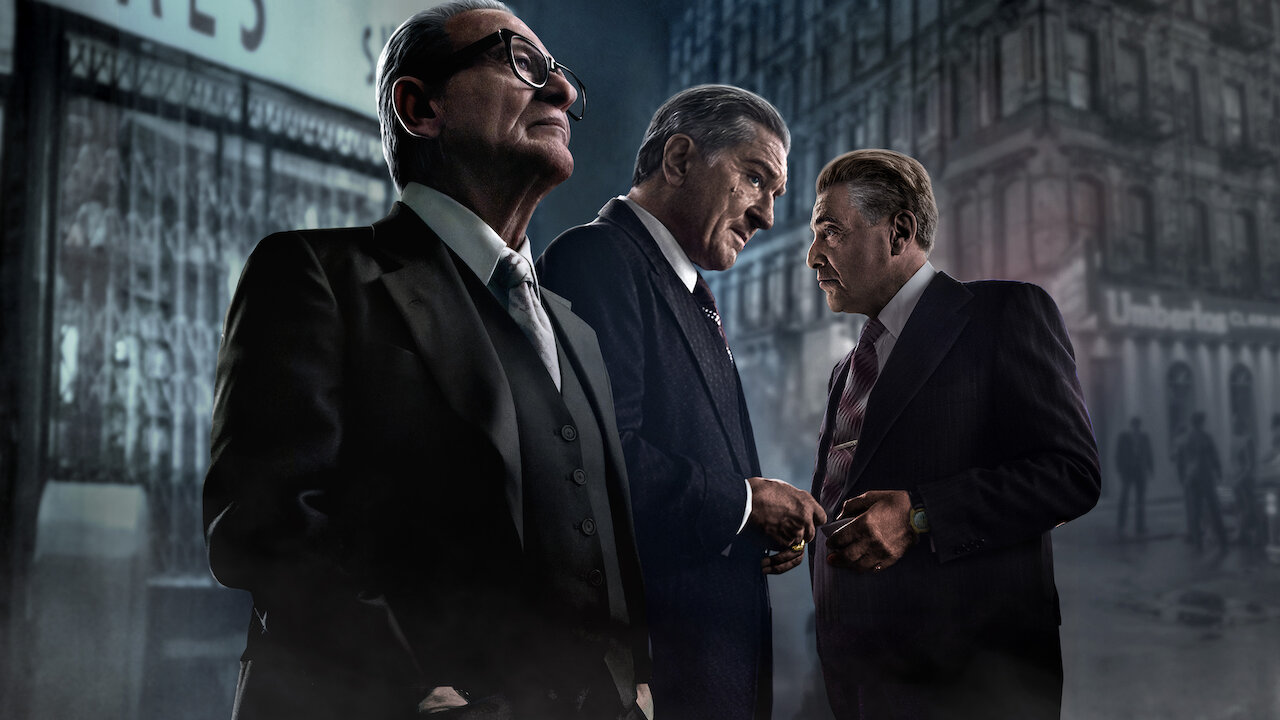 Honey Boy
Shia LaBoeuf had something of a crazy decade, with him still at the forefront at one of the biggest blockbuster franchises at the start, sputtering out in the middle in a slew of creative and personal mishaps, and now here on the other side as an eccentric but self-aware curiosity. Honey Boy is the cinematic translation of that character journey. A semi-autobiographical odyssey based on LaBoeuf's childhood relationship with his father, this is a captivating and gut-punching portrayal of mental health and self-destruction bolstered by astonishing performances from Noah Jupe and LaBoeuf himself. If you still think the man is worthy of a punch line, give this a watch and have your perspective shifted. 8.5/10
Black Christmas
The third incarnation of the slasher film often credited with inventing the genre, this version of the tale of sorority sisters being harassed over the phone by a knife-wielding murderer has been given an intersectional makeover. Whilst it clearly has noble intentions as it tackles topics like sexual abuse and toxic masculinity, the execution leaves much to be desired. Its lack of subtlety is deafening, its third act dive into mysticism is self-defeating, and withholding the timely subject matter this is just another generic horror movie. We need more feminist genre cinema, but that doesn't mean we have to accept half-baked films like this. 5.5/10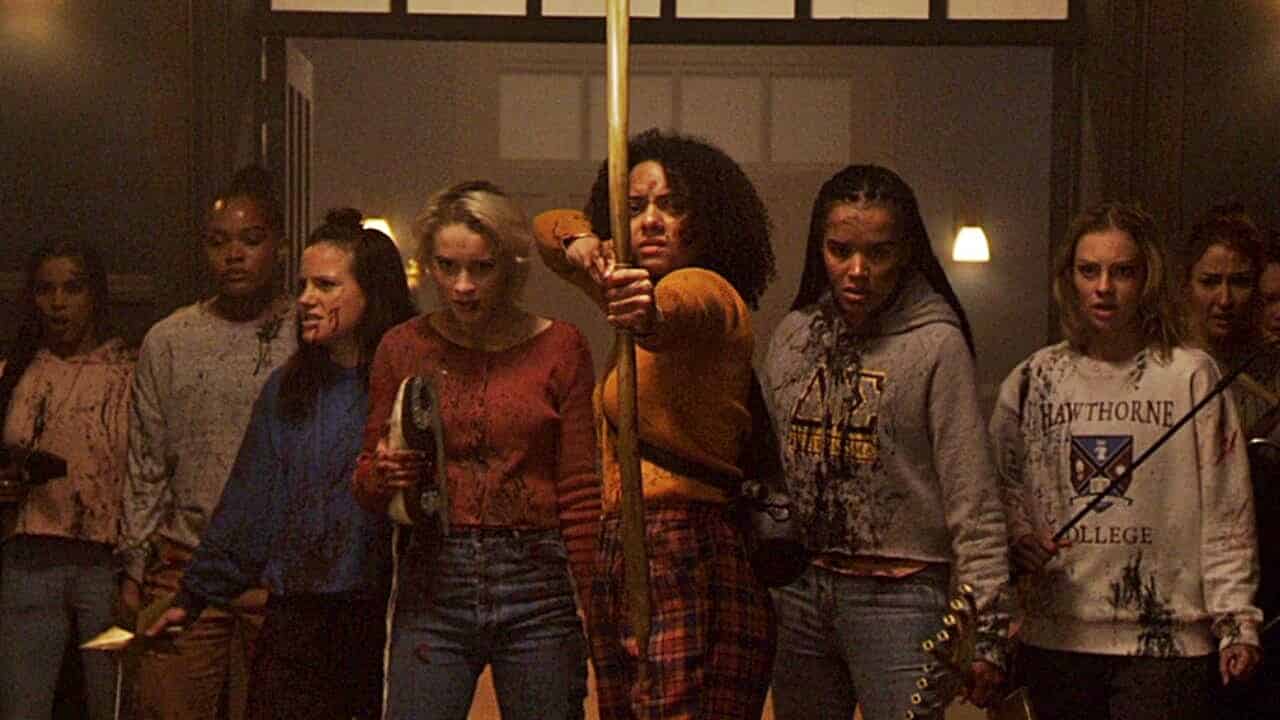 The Hustle
A comedy dud of epic proportions, this gender-flipped remake of Dirty Rotten Scoundrels again aspires to be female empowerment but ultimately only proves that women can make terrible comedies just as well as men. Anne Hathaway and Rebel Wilson are clearly trying but completely flounder with a terrible screenplay that meanders from set piece to set piece, to the point where the main conflict isn't even established until over halfway through the film. It's a gaudy and baffling film that makes both women look absolutely ridiculous, and to see director Chris Addison lower himself to this level is frankly disappointing. 2/10
6 Underground
It may not be the best Michael Bay movie, but it is certainly the most Michael Bay movie. 6 Underground is Mountain Dew in cinema form, bursting with energy and ridiculous ideas that is occasionally entertaining but mostly just exhausting. The premise is preposterous and socio-politically disconcerting after only a moment's thought, and whilst Netflix certainly gives Bay the freedom to play to his greatest strengths it also allows him to fester in his worst excesses. At least Ryan Reynolds lends the film a lot of charisma, because this would be far less tolerable with someone like Mark Wahlberg in the lead… 5/10
Promare
From the makers of Gurren Lagan and Kill la Kill, this bonkers film about futuristic firefighters in mechs battling fire-wielding mutant revolutionaries is that will delight anime fans and blow the socks off anyone new to the art form. Featuring a hyper-stylised gorgeous art style and action sequences to die for, Promare is simultaneously also a fascinating examination of anti-facism, hero worship and how the ends rarely justify the means. If you are looking for a film unlike anything you've ever seen before, this is it. 9/10
Stuber
This is a pretty standard buddy comedy with a basic plot and not much interesting character introspection, but it's ultimately held together by the fantastic chemistry between stars Kumail Nanjiani and Dave Bautista. That's all I really have to say about. I guess it's an OK watch if you stumble on it on streaming and have watched everything else. 6/10
Weathering with You
Makoto Shinkai's follow-up to the excellent Your Name, this fantasy romance set in a rain-drenched Tokyo is a heartfelt tale of unconditional love and finding your own feet in a depressing world. The animation is gorgeous, the music is heartfelt and enchanting, and the story is melancholic yet hopeful. It may not be as emotionally resonating as Your Name, but this is a prescient and uplifting film about learning to find the silver lining in a bleak climate. 8.5/10
Little Women
Greta Gerwig knocks it out of the park again, adapting one of the most well-known novels in American history and finding yet another new perspective on the story after numerous previous versions. The entire cast is pitch-perfect, but Saorise Ronan and Florence Pugh especially stand out as they portray two different but valid interpretations of womanhood. Ultimately, it is Gerwig's writing and directing that is the film's true star, giving its source material the utmost respect whilst also twisting it in ways to give it modern and self-deprecating heft. This is the kind of literary recontextualisation I absolutely love to see. 9.5/10
Bombshell
The Roger Ailes scandal at Fox News is the perfect event to make a commentary on #MeToo and the current political climate, and whilst Bombshell has a lot to say it doesn't always say it well. The performances are all around strong, especially from Charlize Theron and Margot Robbie, but its portrayal of sexual harassment still has a noticeable air of male gaze in the way it is contextualised. Jay Roach and Charles Randolph clearly have a handle on the political satire, but when it comes to discussing women's issues they both still have a lot to learn. Combined with the inconsistent tone, this is an OK film that ultimately deserved way better. 6/10
1917
Sam Mendes. World War I. Roger Deakins. All in one shot. If you love cinema, you are already hooked, but 1917 is worthy of those selling points and then some. This is one of the best war films in recent memory, capturing the scale and the horror of its setting through its epic lens whilst also focusing on the human and emotional impact of the conflict. There are so many little touches to 1917 that make it so masterful, and the one-take gimmick is there to accentuate them rather than distract. Fantastic direction from Mendes, a strong lead performance from the underrated George Mackay, excellent attention to period detail in sets and costumes, and some of the best work in the careers of both cinematographer Deakins and composer Thomas Newman, this is an experience that needs to be seen on a big screen much in the same vein as Avatar or Gravity were in their day. 10/10!