Starring: Daniel Craig (Knives Out), Rami Malek (Bohemian Rhapsody), Léa Seydoux (Blue is the Warmest Colour), Lashanna Lynch (Captain Marvel), Ben Whishaw (Paddington), Naomie Harris (28 Days Later), Jeffrey Wright (The Hunger Games: Catching Fire), Ana de Armas (Blade Runner 2049), Billy Magnussen (Game Night), Christoph Waltz (Django Unchained), Ralph Fiennes (The Grand Budapest Hotel)
Director: Cary Joji Fukanaga (Beasts of No Nation)
Writers: Neal Purvis & Robert Wade (Casino Royale) and Cary Joji Fukanaga and Phoebe Waller-Bridge (Fleabag)
Runtime: 2 hours 43 minutes
Release Date: 30th September (UK), 8th October (US)
Can you believe that Daniel Craig has been James Bond for fifteen years, and yet in that time there's only been five movies? It makes him the longest to ever hold the title of 007 (the late Roger Moore still holds the record for most films, with seven entries over twelve years), and what an eventful run it's been full of thrilling highs and disappointing lows. From rebooting the franchise with explosive gusto in the excellent Casino Royale, wading through the intense production troubles of the forgettable Quantum of Solace, celebrating the fiftieth anniversary in style with the sublime Skyfall, and then coasting back into familiar formula in the perfunctory Spectre, what has always stayed consistent is Craig's enduring commitment to the role, and that absolutely carries into his final curtain as the legendary spy. No Time to Die has been a long time coming, with repeated delays to its release even before COVID-19 impacted cinemas, leaving fans in breathless anticipation for well over a year. Finally, it's safe to say that the wait is over and it was well worth it. Whilst No Time to Die isn't quite the best of the recent Bond flicks, it is a fantastically entertaining one and a more than worthy finale to the Craig saga.
Unlike the Bond films of the bygone era, which occasionally made dalliances with continuity but mostly stood as self-contained stories, the five Craig films have had an ongoing narrative with recurring characters and themes that have evolved alongside 007 as a character. No Time to Die is no different, picking up the loose ends left by Spectre and spinning them into an epic yarn with world-ending stakes but an extremely personal character focus. The title itself is certainly apt, with death being a key theme of the film alongside secrets, forgiveness, and letting go of the past. It's a story that touches on beats already explored in the series, with Bond still grappling with his lost love Vesper Lynd as he did in Quantum of Solace and being forced back into the saddle after a long hiatus as in Skyfall, but it brings more than enough fresh ideas to the table and the recurring motifs help thematically gel it with those prior entries. Whilst enjoyable in isolation, it works best in context with the rest of the series and satisfyingly pays off years of storytelling in a way that almost feels pre-planned; it even makes Spectre slightly better in retrospect.
The film is incredibly beefy with its 163-minute runtime, but it moves at such a strong clip that it's hard to really care and there is hardly a wasted or dull moment to be found. The Craig movies have often been critiqued for sucking a lot of the zany fun out of the franchise in favour of more Bourne-influenced realism, but each entry has gradually brought back the fun and, whilst not going full Moonraker, No Time to Die does have a far more exuberant spring in its step. The screenplay is incredibly witty and self-aware, with Phoebe Waller-Bridge's sense of humour shining through in the dialogue, though it stops well short of turning into a farce and grounds it with some solid moments of pathos. It expertly balances that line between popcorn entertainment and emotionally resonant cinema, all leading up to a finale that both delivers everything you could want from a Bond film but also completely upends your expectations. The story dares to go places one couldn't imagine even the early Craig movies would go, and caps off this era for the franchise in a bittersweet but fittingly poignant manner.
It's hard to believe back in 2006 there was such a backlash to the casting of Daniel Craig as James Bond, seemingly on little more basis than the fact he's blonde and not conventionally attractive; in our age of increased gender-and-raceblind casting, it seems practically parodic. The haters were quickly silenced after seeing Casino Royale though, and over the years Craig has delivered a Bond that respects Ian Fleming's writing whilst evolving and undoing some of his more unsavoury characteristics. The Bond we meet in No Time to Die is a perfect denouement to the arc he has been on over the five films and, without spoiling too much, Craig's performance here is quite possibly his richest and most satisfying yet. Whilst this is certainly the most fun Craig's ever had with the role, cracking off the one-liners and throwing himself into the action with a nary a sense of reluctance or lethargy, he's certainly still the cold-blooded killer we first saw kill that man in the bathroom. This is a Bond at the end of his rope, trying to finally put to rest the demons of his past, leading him to become more abrasive and emotionally vulnerable. By story's end, it's clear he has evolved into a far more complex version of Bond than we've ever seen, and Craig more than delivers the touching send-off this character serves; I'd hate to be the performer who has to follow his act.
The rest of the returning cast generally deliver the quality performances you'd expect, but Léa Seydoux especially impresses as the rare returning Bond girl Madeleine Swann. An interesting but underdeveloped and inconsistent character in Spectre, here she is given much more material to play with and Seydoux really sinks her teeth into it and has a wonderfully natural chemistry with Craig. Jeffrey Wright returns for one last turn as Felix Leiter to bring back those feelings of nostalgia for Casino Royale, and Ben Whishaw continues to be an absolute delight as the constantly beleaguered Q. The only returning face to once again underwhelm is Christoph Waltz as perennial Bond villain Blofeld, and he's mostly rendered a second banana who is far more talked about than seen or heard; it's almost like the filmmakers are embarrassed by this version of the character. In terms of new faces, Lashanna Lynch is easily a standout as Bond's replacement as 007 Nomi, bouncing off of Craig with charming aplomb and proving herself as a viable action heroine in her own right, whilst Ana de Armas threatens to steal the entire movie in her all-too-brief turn as the excitable rookie CIA agent Paloma; can we get a spin-off teaming up these two badass women, please? Even some of the smaller characters are memorable, like Billy Magnussen as a perpetually-grinning CIA operative, or David Dencik delivering an inspired take on the mad scientist trope. Unfortunately, the film's biggest weakness is Rami Malek as the film's villain Safin. Whilst Malek himself does a commendable job and his world-ending plan is unique and all-too-timely (probably yet another good reason to delay this film during COVID), he's not in the film very much and his motivations are flimsy at best. He makes sense as a lower-stakes, more personal adversary in the vein of Javier Bardem's Silva, but his leap into supervillainy never quite adds up and would have been more fitting in the hands of a series-spanning antagonist rather than one introduced in the final act.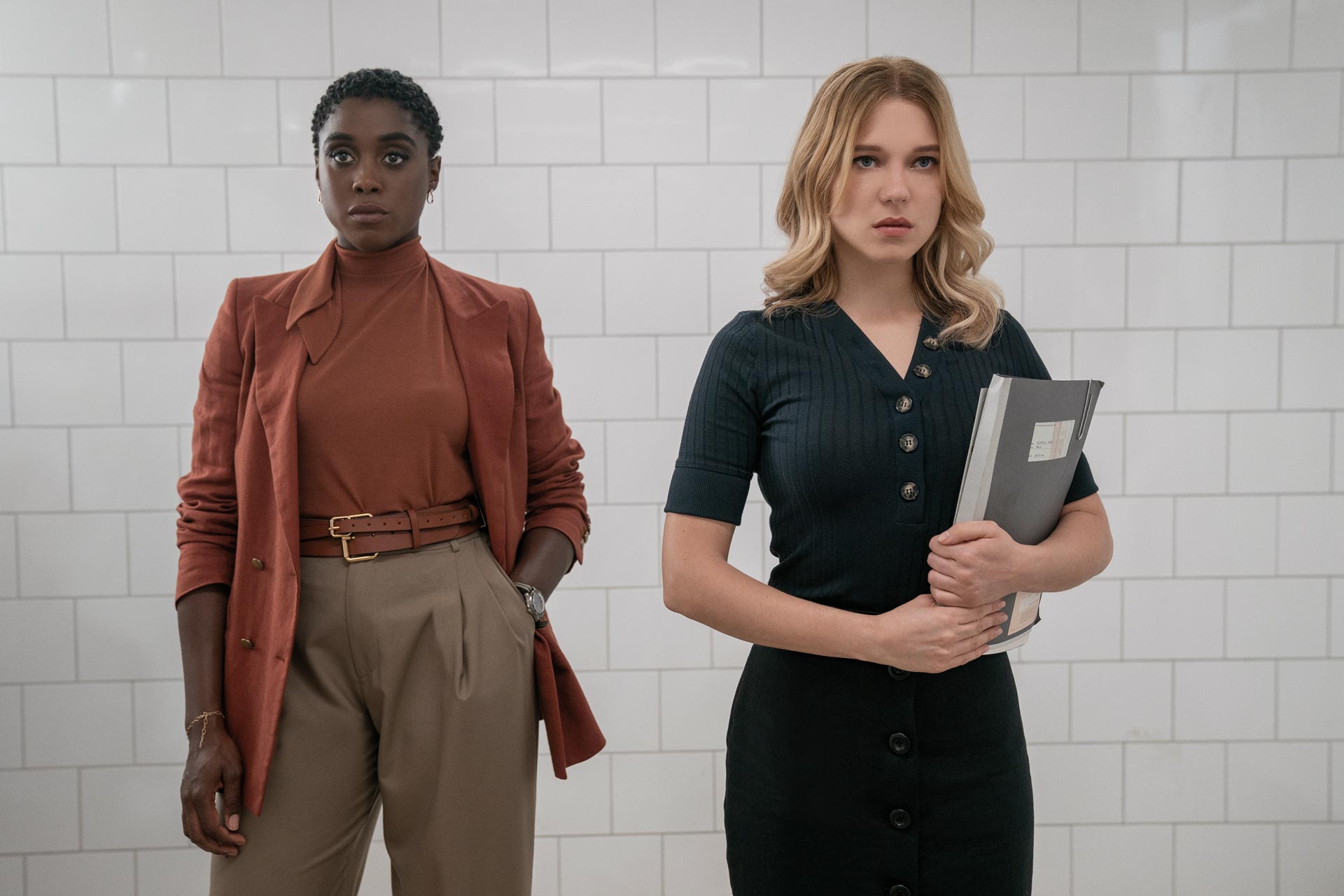 When it comes to action, it's been as inconsistent in quality across the Craig era as the writing. Whilst Casino Royale and Skyfall had some truly spectacular sequences like the parkour chase through Madagascar in the former or the silhouette fistfight in the latter, Spectre had its moments but lost steam towards the end (I mean, Bond defeats Blofeld in that movie by shooting down his helicopter with a bloody pistol) and Quantum of Solace was little more than a frenzied series of close-ups and quick cuts. Thankfully, No Time to Die is no slouch on this front and delivers some excellent sequences courtesy of the series' perennial second unit director Alexander Witt. There are far too many to fully recount, with a frenzied shoot-out in a Cuban ballroom and a frantic vehicular chase across the Norwegian countryside as the easy standouts, but rest assured the action here is never lazy or perfunctory. The cinematography by Linus Sandgren is gorgeous in both its execution and variability, switching from relaxed beauty shots to frenzied thrills at a moment's notice, and the production design shoots for the moon and delivers a final villain fortress truly worthy of the Bond brand. On the musical front, Hans Zimmer's score is refreshingly restrained compared to his usual blockbuster fare, and even cleverly works in themes from prior films into its melodies. Billie Eilish is quite a refreshing choice for No Time to Die'ssignature Bond theme, and her song of the same name is a fittingly sombre number for the film's tone and themes; it's no "Skyfall" or "You Know My Name", but very few songs are.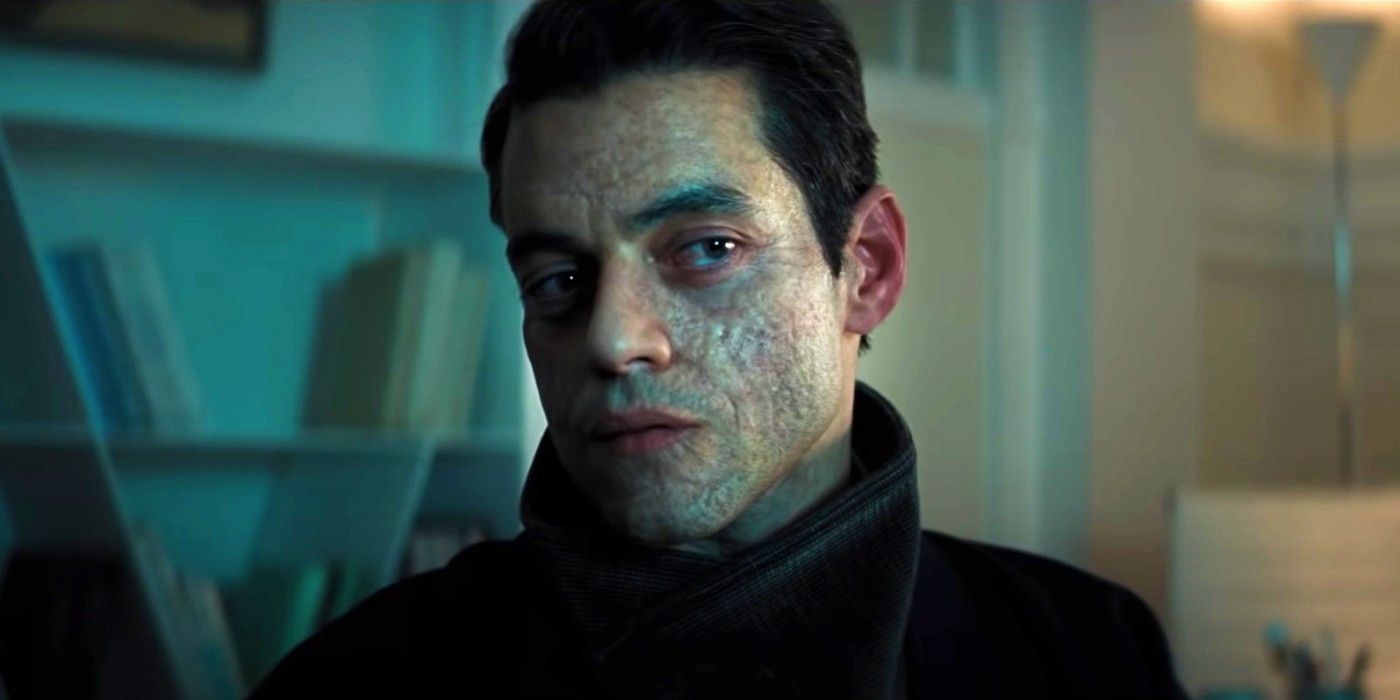 Back in my review of Spectre (which I gave 7.5 at the time, but I would downgrade it to a 6 in retrospect), I said it was the Dark Knight Rises to Casino Royale's Batman Begins and Skyfall's The Dark Knight. In hindsight, that comparison was a little short-sighted. If anything, No Time to Die has far more in common with the final entry in Christopher Nolan's landmark trilogy, but with this extra caveat: No Time to Die is The Dark Knight Rises…done right. As an ending to this fifteen-year saga, it delivers on everything you could ask for on a narrative, spectacle and emotional level, completing the Bond franchise's transition into the modern era in a way that could work as either as a touching way to cap off the series all together, or just the beginning of a whole new era. As both Game of Thrones and Star Wars proved recently, ending a long-running series in a satisfying and uncontroversial way is hard task, but No Time to Die is evidence that it can be done with elegance and respect. The news cycle may want to immediately turn to speculation about what the future of the franchise may hold (heck, they've been doing that anyway years before this one came out), but now I think is a better time to pause and reflect on the series just past, because it's one that will be incredibly hard to follow.
FINAL VERDICT: 8.5/10