You might have noticed that I didn't post as much throughout 2020, and it's easy to guess why. I honestly do wish I had written more reviews last year, because I still watched plenty of movies; I mean, there wasn't much else to do while we've all been stuck inside besides doomscrolling and learning how to make bread. There are so many films I've wanted to talk about and tell people to go watch, but for a variety of reasons I just didn't get around to it very often. But with 2021 now lying ahead and movies hopefully getting back to a more regular schedule soon, I wanted to make up for lost time and give you the rundown on every movie I saw in 2020 (that I haven't already done a full review for). Now let me take a very deep breath…and let's begin!
The Gentlemen
Guy Ritchie returns to his British crime caper roots with this fun but disposable bit of malarky. The plot isn't much to write home about, but the performances across the board are strong and keep the fun banter flowing. Hugh Grant, Colin Farrell and Jeremy Strong ultimately make this worth a watch, and hopefully this marks a return to form for Ritchie after trying his hand at blockbusters. Still, I'd love a sequel to The Man from U.N.C.L.E. when you get the chance, Guy. 6/10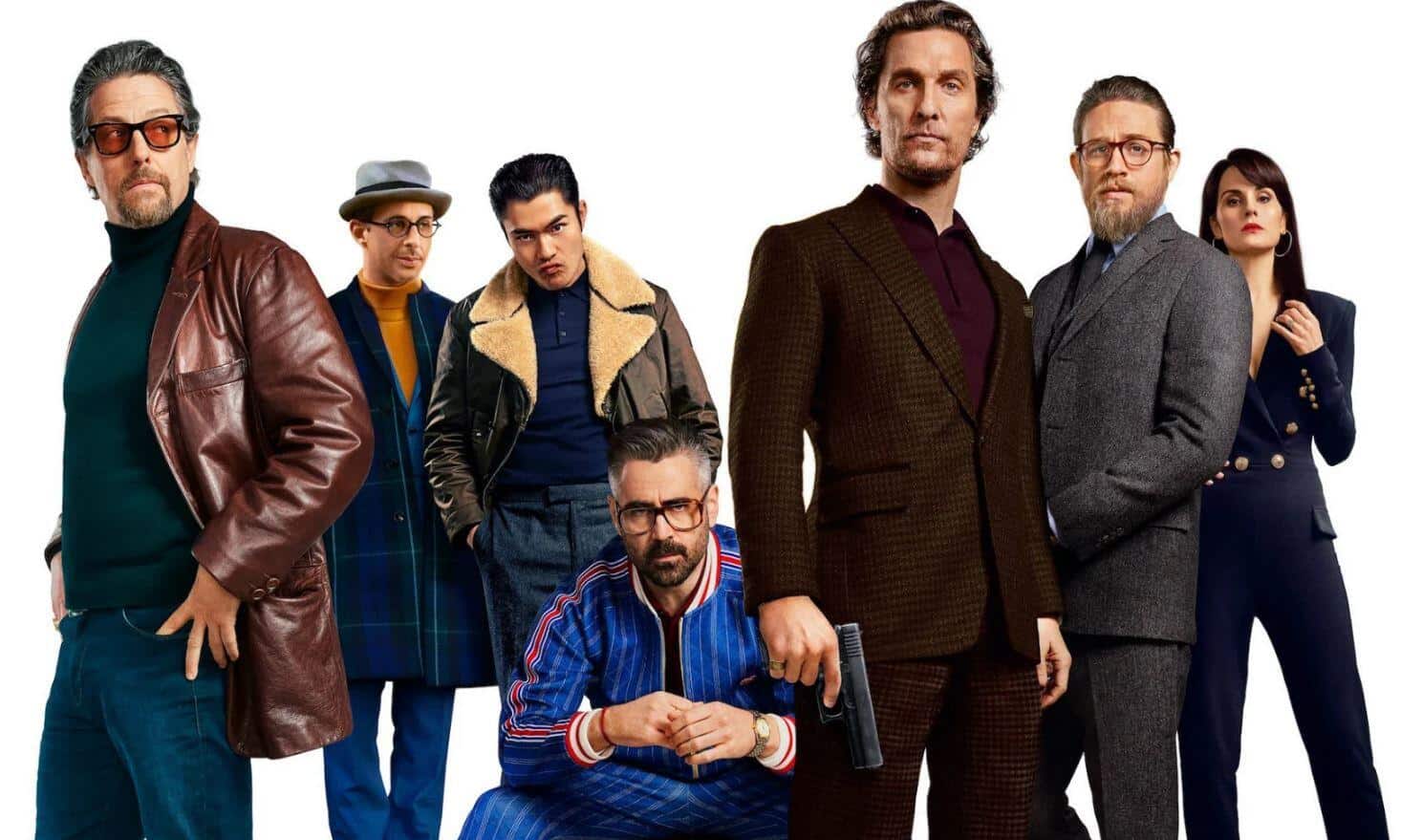 Miss Americana
Modern documentaries about current pop stars are usually nothing more than marketing exercises for concert tours made only for the diehard fans, but Miss Americana is a fascinating film for even those who don't like Taylor Swift. It successfully humanises Swift without trying to convince you she is "just like you", giving you a glimpse of the pressure and impact of fame on a celebrity's health and voice. The standard all future pop docs should hold themselves to. 8/10
Emma
Despite being a massive fan of Clueless, I've never read or seen any prior version of Emma, but this was a delightful way to be introduced to this Jane Austen tale. Anya Taylor-Joy is so perfectly cast as the titular character, along with great supporting turns from Bill Nighy and Miranda Hart, and the film on a visual level is just a gorgeous pastel-vision. Considering this is a feature film debut from director Autumn de Wilde, it's a truly extraordinary bit of filmmaking on an aesthetic level. 8/10
The Hunt
After the horrors we've all witnessed over the past year, the controversy surrounding the release of The Hunt seems quaint and practically dated by comparison. Still, this politically-charged horror-thriller-satire is some solid B-movie fun, anchored by a brilliantly understated performance by Betty Gilpin. The commentary sometimes comes off a bit too on-the-nose and the ending fails to live up to the film's promise, but there's still a lot of fun action and topical humour along the way. 7/10
Bloodshot
2020 was not a good year for superhero movies and, despite trying so hard to set itself apart from its peers, Bloodshot ends up being utterly forgettable. Yet another attempt to start a new cinematic universe, this feels like a comic book movie from at least ten years ago, and even the stoic charisma of Vin Diesel can't save it. Bland characters, a predictable script, and action sequences involving nanobots and cybernetics that are somehow made boring, this superpowered action flop makes The New Mutants look awesome by comparison. I'm sceptical they'll actually make a sequel, but hey: it took them until the fifth Fast & Furious before they got genuinely good, and they did eventually get around to doing xXx 3, so anything's possible. 4/10
The Lovebirds
With Big Sick director Michael Showalter at the helm, the brilliant pairing of Kumail Nanjiani and Issa Rae as stars, and a quite literally killer premise, it's a shame The Lovebirds is ultimately a bit of a non-starter. The plot is scattered and unfortunately predictable, whilst the jokes often strain to hold the whole enterprise together. Fortunately, the haphazard chemistry between Nanjiani and Rae ultimately make it worth a gander if you need some mindless light-hearted fun, but it still falls far short of the promise it had. 6/10
Disclosure
If you know me or have watched any of my video essays, you know transgender representation in film & TV is incredibly important to me, and this account of the history of the community on screen is a perfect encapsulation of every problem with representations of the marginalised in popular culture. It's a great entry point for cis viewers looking to better understand the issues, but it hits on a deeper level for trans viewers seeing both the mockery and hatred we've endured on screen but also the joy and hope for a better future. Easily the best documentary I've seen all year. 10/10!
Da 5 Bloods
Spike Lee hits it out of the park again with this time-hopping Vietnam War drama. Much like BlacKkKlansman, it is both a brutal account of past events but also an incredibly timely story about race, war and colonialism, whilst also balancing that fine line between truth and entertainment. The cast across the board is excellent, but Delroy Lindo is easily the film's MVP in a career-best performance that, in a just world, would net him all of the Best Actor awards. Also, that minefield scene. Holy hell, that was intense! 8.5/10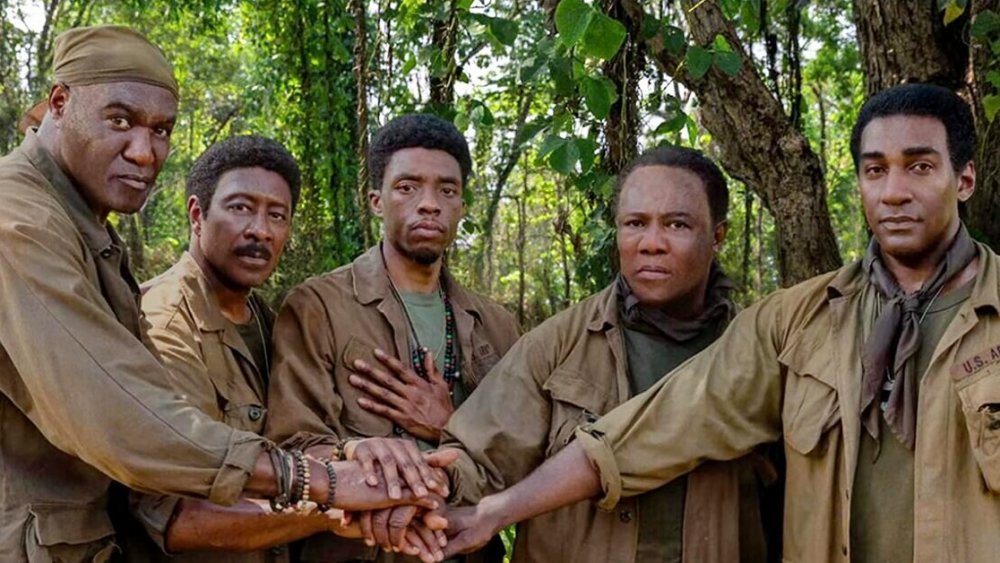 Eurovision Song Contest: The Story of Fire Saga
This is an inherently stupid movie, but it's a Will Ferrell comedy about Eurovision, so you really shouldn't be too surprised. Though the plot is incredibly cliché and overstretched, it's an undeniably fun ride with hilarious comedic turns by Rachel McAdams and Dan Stevens and some brilliantly catchy songs. Seriously, "Jaja Ding Dong" fucking slaps! If you're in need of something to cheer you up and you love cheesy European pop music, you cannot go wrong. 7/10
Hamilton
I hesitate to count this a film, considering it's just a filmed version of the Broadway show, but just to get it out of the way: yeah, Hamilton is as good as all of your theatre friends say it is. Even without the magic only a live performance can illicit, this is an astounding piece of theatrical art that is now more accessible than ever. If you've been missing your local theatre during the pandemic, there is no better cure than watching Hamilton. 9.5/10
The Old Guard
Whilst new blockbuster action movies were hard to find this past summer whilst they we wait for box offices to reopen, The Old Guard more than scratched that itch for gunfire and punching. Charlize Theron again shows herself to be a stellar action heroine, and the John Wick-meets-Highlander action is a lot of brutal genre movie fun. Also, that scene in the prison transport is beautiful and a brilliant example of how simple and naturally gay characters can be incorporated into a story. This is easily the best attempt at a blockbuster genre movie Netflix has ever attempted, and hopefully this blossoms out into the franchise it clearly wants to spawn. 8.5/10
Project Power
The premise of a drug that gives you superpowers is absolute dynamite, and although Project Power does have some fun with the idea, it ultimately feels unfocused. Jamie Foxx does a decent enough job as lead Art, but the storyline for Joseph Gordon-Levitt as cop Frank Shaver feels woefully underdeveloped, and instead the real star of the movie ends up being Dominique Fishback as the street-smart Robin. Honestly, I would have rather watched the movie about her ambitions to be a rapper rather than her being thrown into yet another "grounded" superhero movie. 6.5/10
The King of Staten Island
Pete Davidson finally gets his chance at breaking out of Saturday Night Live in this semi-autobiographical dramedy from Judd Apatow. There's some great supporting turns here from Marisa Tomei, Bel Powley and Steve Buscemi, but Davidson's unique personality and brutally honest performance is what keeps it chugging through its overlong runtime. It ends up as a middling entry in Apatow's filmography, but is easily his most earnest. I hope he continues to further mature as a director and evolve into the new James L. Brooks like he clearly has the potential to be. 7/10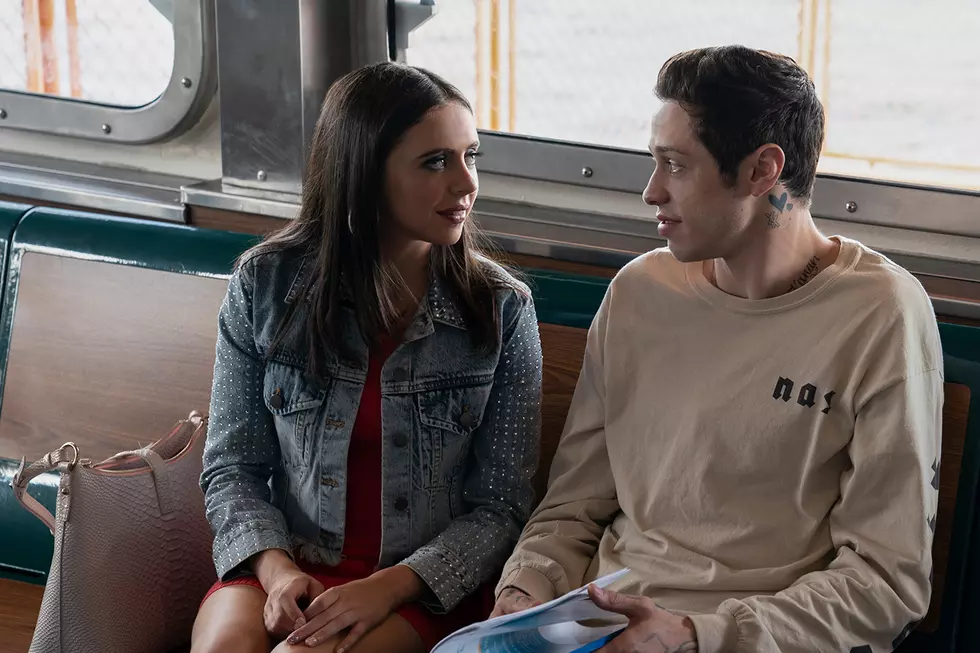 Pretending I'm A Superman
As a huge fan of the Tony Hawk's Pro Skater series of video games, I was really hoping there'd be an interesting story behind it worthy of a feature documentary. Unfortunately, Pretending I'm a Superman ends up feeling like a few disposable DVD featurettes stapled together. The film takes up so much time at the front talking about the history of skateboarding and other mostly irrelevant background info available in more focused docs, and then barely skims over the history of the franchise and dodges answering questions about the later entries that led to its downfall. There's some resonance in realizing how much a video game not only greatly impacted the sport but pop culture in general, but in the end this doc is one for only the most diehard of THPS fans. 5.5/10
Dolittle
Dr Dolittle hasn't had much luck on screen with either the Rex Harrison or Eddie Murphy versions, but this new incarnation has now convinced me that this franchise is cursed. Robert Downey Jr gives a frankly embarrassing performance as the titular animal-conversing doctor, surrounded by a bloated cast of celebrities voicing one-note animal characters rendered with terrifyingly uneven CGI. The story is barely comprehensible, clearly patched together after extensive reshoots, and the final result is a bloated, expensive mess. Michael Sheen is the film's only saving grace, camping it up as the film's moustache-twirling villain in his most entertainingly bad performance since The Twilight Saga ended. 3/10
Bill & Ted Face the Music
This has been a movie in the works for decades and, for once, a long-belated sequel was more than worth the wait. Rather than a rehash of lost glory, the return of Bill & Ted takes an adult and reflective perspective on the story of two friends who never lived up to their dreams and turns into a time-hopping laugh riot. Keanu Reeves and Alex Winter slip back into the roles effortlessly, ably backed up by Samara Weaving and Brigette Lundy-Paine as their equally bodacious daughters, and there are too many other great characters and cameos to sum up in such a short review. Overall, this is the kind of heart-warming fun we needed in 2020, and perfectly caps of a most excellent trilogy of adventures. 8.5/10
Enola Holmes
Millie Bobbie Brown proves herself to be a worthy leading lady in the making with this young adult take on the Sherlock Holmes formula. The plot feels suitably ripped from the world of Arthur Conan Doyle but with an added flavour of classic English children's literature, making the mystery an entertaining ride for both young and old. Sam Claflin and Henry Cavill make great turns as Mycroft and Sherlock respectively, but the film's success lies entirely with Brown, and that hopefully means we'll see more adventures with young Enola sooner rather than later. 7/10
Secret Society of Second-Born Royals
Disney Channel movies are rarely ever stellar productions, but with a bigger budget and the Disney+ platform behind it, this has no excuse to be as lazy and chintzy as it is. The film's premise is basically a haphazard combo of The Princess Diaries and X-Men with half the charm and an eighth of the budget, but the Sharkboy and Lava Girl-level effects could be excusable if not for the stilted dialogue, overcomplicated world-building and amateur performances from even the film's seasoned stars. With decades of great kids' entertainment readily available on Disney+ already, why would you ever choose to watch this? 1.5/10
Scoob!
Though this new take on Scooby-Doo rightly abandons live-action of previous cinematic efforts, it's the only smart decision the film ends up making. Scoob! tries to build a cinematic universe around the characters of Hannah-Barbera, but in the process turns a story about teenagers solving mysteries into yet another generic superhero send-up. The film is redeemed somewhat by some fun action sequences, an adorable opening sequence with young Shaggy and Scooby, and a delightfully OTT vocal performance by Jason Isaacs as Dick Dastardly, but this is otherwise a pretty forgettable animated flick that wouldn't be out of place with the dozens of straight-to-DVD Scooby movies pumped out every year. 5/10
Saint Maud
It's hard to come by good British horror these days, and Saint Maud feels like a true modern answer to the classics of old. Morfyyd Clark gives a haunting performance as the titular Maud, creating a character that is grounded and sympathetic but disturbing at the same time. As a directorial debut from Rose Glass, this is a fantastic example of what low-budget British filmmaking can do when it plays outside the box, and Saint Maud already shows potential to be a future cult classic. If you love a truly twisted psychological horror, this is a must-see. 8/10
Vampires vs. The Bronx
Harnessing the spirit of films like The Goonies and The Monster Squad but with a modern-day flavour, Vampires vs. The Bronx is both an entertaining horror-comedy and a clever commentary on whitewashing and gentrification. The young cast of newcomers carry the film with the confidence of pros, with the more recognisable faces like Sarah Gadon, Shea Whigham and Chris Redd simply there to bolster and support their hijinks. It feels hampered at times by its low budget and PG-13 rating, but otherwise this is a solid addition to your Halloween movie playlist. 7.5/10
Hubie Halloween
Now this is a rare sight: a Happy Madison production that is not entirely terrible? Whilst suffering from many of the same problems Adam Sandler's films have had for years, Hubie Halloween manages to overcome them through the strength of its supporting cast and a lot more earnestness than his past productions. It's by no means a Halloween classic, but it has enough laughs and genuine moments to make it seem like it was actually made with some degree of effort. I know that's a low bar, but by Sandler's usual standards it's quite an achievement. 6/10
The Trial of the Chicago 7
Aaron Sorkin's sophomore effort as a director takes a humorous but honest look at one of America's most publicized trials, delivering the sizzling dialogue and airtight tension that the famed West Wing writer is known for. The ensemble cast across the board is well cast no matter the size of the role, but the film's biggest standouts are easily Sacha Baron Cohen and Jeremy Strong as Abbie Hoffman and Jerry Rubin respectively, livening up what could have easily been a dry courtroom drama into something almost absurdist. If Sorkin ever gets to write that Social Network sequel, I hope the inevitable scene where Mark Zuckerberg gets questioned by Congress can at least match the grandeur and farce of the court scenes here. 8/10
Borat Subsequent Moviefilm
In the most surprising film of 2020 on multiple levels, this belated follow-up to the infamous 2006 mockumentary is perhaps the first comedy sequel that arguably surpasses its predecessor. The film is an irreverent and often uncomfortable skewering of Trump's America, taking target at the GOP, COVID-19 scepticism and its overall culture of backwards bigotry that has bubbled to the surface since Borat's last trip to the USA. Baron Cohen is as entertaining as ever as the titular Kazakhstani reporter, but Maria Bakalova is the film's true revelation as his feral daughter Tutar. She is a comedy mastermind in the making, and comedy filmmakers would be foolish not to give her more opportunities to shine in the future. If you need something cathartic after a year of absolute bullshit, Borat Subsequent Moviefilm is just what the doctor ordered. 8.5/10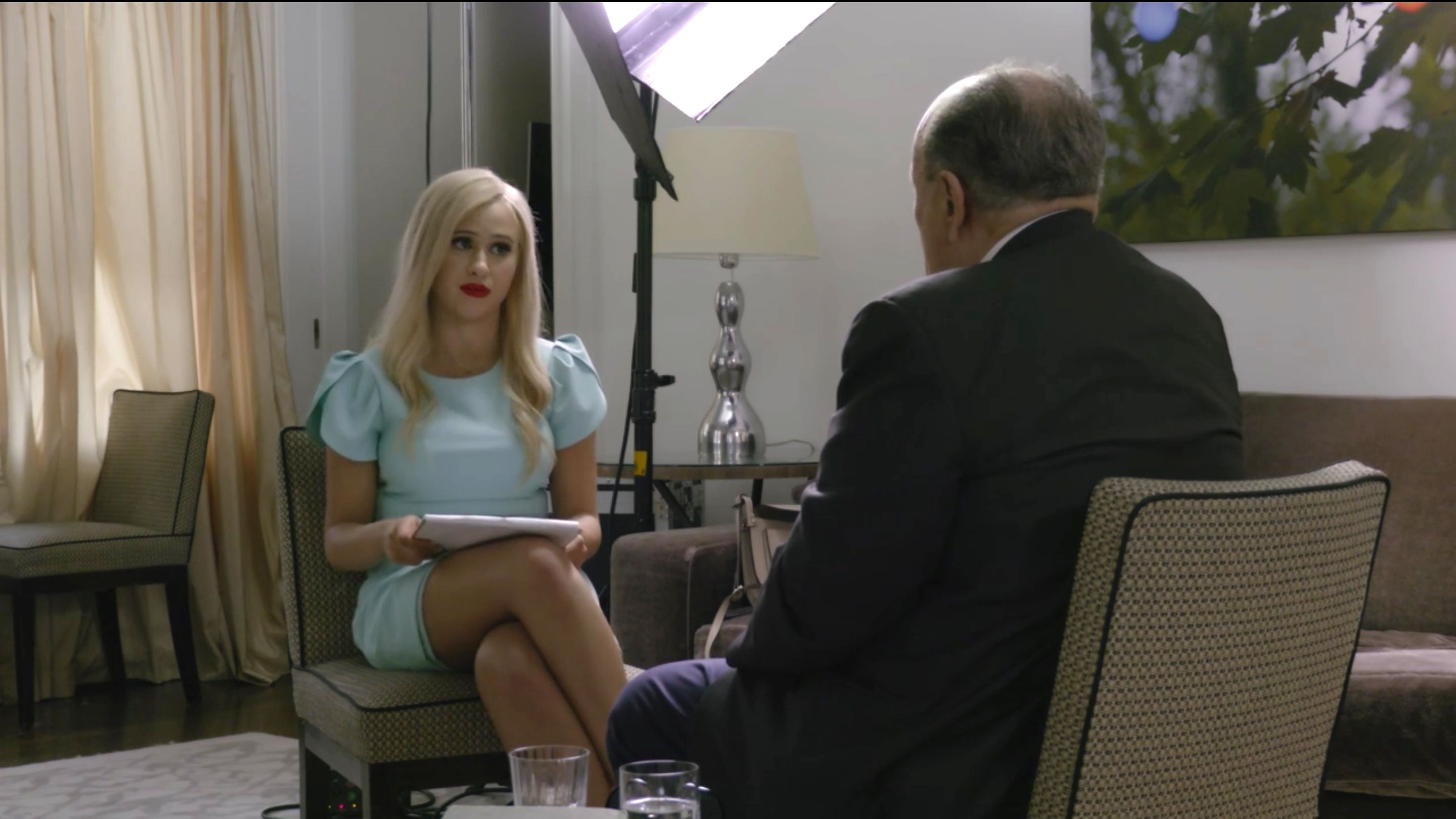 The Craft Legacy
The Craft has managed to stand the test of time despite its overwhelming 90s-ness to become a perennial favourite for goth girls and wannabe wiccans the world over, and this 2020 sequel/reboot serves its target generation admirably. Though on a skeletal level a rehash of the first film, Legacy is at its best when it is exploring contemporary topics through the lens of its female power fantasy. The storytelling feels a bit restrained by budget, as do its lacklustre special effects, but this is a welcome and tasteful approach to revitalising a story for a new generation, even if this year's Bit did a much better job of the "supernatural intersectional feminists vs. the patriarchy" premise. 7.5/10
Happiest Season
Though Happiest Season isn't quite the gay Christmas classic all the Ls, Gs, Bs, Ts and beyond deserve, it's regardless a heart-warming and hilarious step in the right direction. Kristen Stewart makes for a unique rom com lead stuck in an incredibly awkward family situation, with a relatable reticence and frustration that'll speak to anyone who's felt conflicted about their relationship, no matter your orientation or identity. The supporting cast is a smorgasbord of great comedy talent too, with Aubrey Plaza, Mary Holland and the always-iconic Dan Levy keeping the laughs coming fast. Sure, the ending is a bit rushed and as a result doesn't quite feel earned, but its heart is absolutely in the right place, and that's what matters more than anything. 8/10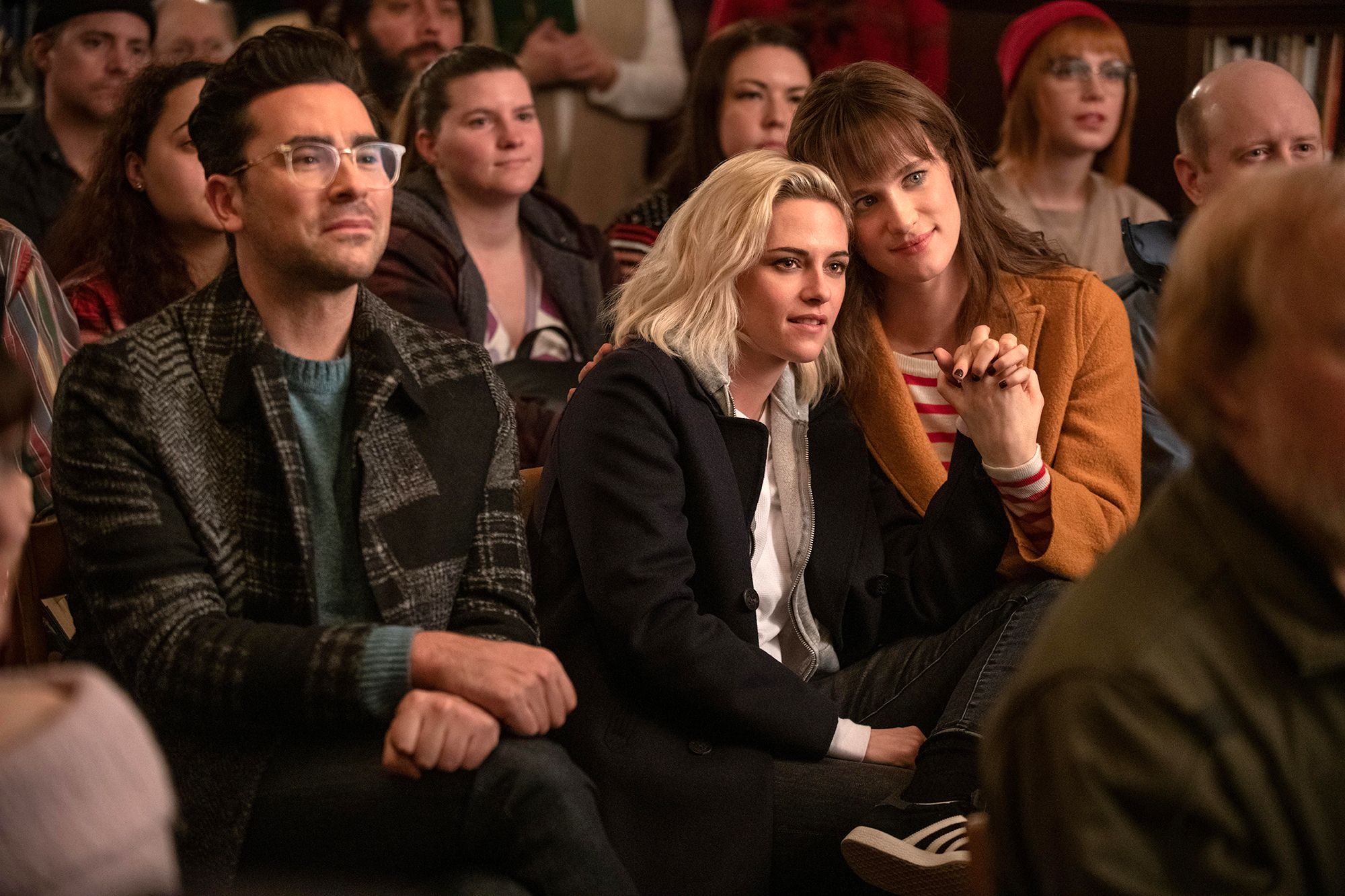 Jingle Jangle: A Christmas Journey
Another solid addition to your holiday watchlist is this musical fantasy adventure from Netflix. Featuring music co-composed by John Legend and some boisterous performances from Forest Whittaker and Keegan Michael-Key, Jingle Jangle is a bold and imaginative throwback to the classic Christmas tales of our childhood with a modern perspective, blending old and new to create something distinctly familiar and yet completely refreshing. It can at times stretch your suspension of disbelief as it indulges in its fairy tale logic a little too much, but the jaw-dropping visuals and toe-tapping musical numbers swiftly help you forget how non-sensical some of the storytelling can be. 7/10
Ammonite
God's Own Country helmsman Francis Lee returns with this sophomore effort and, though its historical accuracy remains up for debate, its emotional resonance is far from questionable. Kate Winslet's performance as famed palaeontologist Mary Anning is among her best, portraying a character who is bitter and terse but still sympathetic. The complicated relationship she forms with Saoirse Ronan's Charlotte Murchison, who herself gives a chilling but brutally honest depiction of depression, is subtle at first but blooms frankly, delivering a romantic drama that isn't afraid to show the bleak side of star-crossed lovers. Whatever Anning's sexuality actually was, after centuries of historians erasing and straightwashing queer lives from our collective memories, I think it's fair to allow this ambiguous case a little creative license. 8.5/10
Possessor
This psychological horror from Brandon Cronenberg (yes, son of David) is a gruesomely kaleidoscopic trip that explores identity, morality and empathy through a murky sci-fi lens. Andrea Risborough has never been better as a body-swapping assassin on the verge of mental collapse, which is beautifully mirrored in Christopher Abbott's performance as her latest avatar. This is a shocking and often disturbing piece of filmmaking, with haunting visuals and graphic depictions of sex and violence that shows the Cronenberg apple doesn't fall too far from the tree. 7/10
The Boys in the Band
The language may be dated and the story a bit meandering, but this seminal piece of queer theatre has received a new cinematic adaptation worthy of its legacy. Though yet another example of a stage show struggling to shed its origins in translation, the witty dialogue and distinctive characters remain the true stars. Jim Parsons has never been better than here, finally making me forget he spent over a decade of his talent on a sitcom that had enough jokes for maybe two seasons. Sorry, slightly bitter tangent. The Boys in the Band is pretty good! 7/10
The Prom
I think we all needed a big gay musical pick-me-up as this dreadful year came to an end, but this adaptation of the Broadway show is like a supermarket celebrating Pride with a rainbow cake or your straight work colleague throwing around drag slang they don't understand. There is clearly a beating soul to the film's message, making it hard at points not to get swept up and go with the flow, which is made easier by fantastically camp turns from Meryl Streep and Andrew Rannells, and an endearing debut performance from Jo Ellen Pellman. On the other hand, that sweetness quickly turns sickening, and not just because of James Corden's frankly cloying performance that is only made less embarrassing by remembering he was also in Cats. 5.5/10
The Spongebob Movie: Sponge on the Run
The third cinematic outing for the favourite marine-based cartoon of children and stoners everywhere, Sponge on the Run is a chuckle-worthy adventure that unfortunately falls short of its superior predecessors. The new CG animation style is an inventive change of pace that luckily doesn't rob the classic characters of what makes them unique, and there are some standout characters here courtesy of the likes of Matt Berry and Keanu Reeves, but the whole affair feels haphazard and unstructured even for a Spongebob cartoon. This is especially obvious in the much-marketed flashback sequences, which feel like they've been cut up and repurposed from some previous version of the movie and then thrown in at the last minute. 6/10
Trolls World Tour
The first Trolls was a pretty generic and forgettable kids movie that has only stayed in the popular consciousness thanks to the incessant catchiness of its tie-in Justin Timberlake song. However, they've cleverly leaned into its only relevance being a pop song by retrofitting this sequel into a music-themed adventure and…to my utter surprise, it works. It's still a film aimed at very young kids and can be annoyingly twee at times, but there's a sense of spectacle and cleverness here that was rarely present in its predecessor. The world design is bright and distinctive, there's some funny vocal performances from Rachel Bloom and Sam Rockwell, and it even throws in some unexpectedly adult messages about strength through diversity and reconciling with the sins of your ancestors. It's certainly not a kids' movie that transcends the genre like the best animated fare, but if you've got children there are far worse films for them to be watching over and over again. 6.5/10
Antebellum
I'm definitely not the most qualified person to judge the subject matter of Antebellum, and it's hard to even adequately explain my issues without spoiling it, but suffice it to say that this is a highly problematic movie. It is an incredibly misguided attempt to ape the success of Jordan Peele but without his sharp comedic timing, intricate plotting, or reverence for genre. The premise is a solid one packed with potential for both horror and social commentary, but the plotting is poorly constructed and the characters underdeveloped and flat, and with such heavy subject matter you can't really afford to be this sloppy. Some of the performances are good, especially Gabourey Sidibe as this film's clear answer to Lil Rel Howrey in Get Out, but they can't save it from leaving a bad taste. Antebellum ends up feeling like the Green Book of horror movies, and in a year that brought racial inequality to the forefront, that makes it feel extra insulting. 2.5/10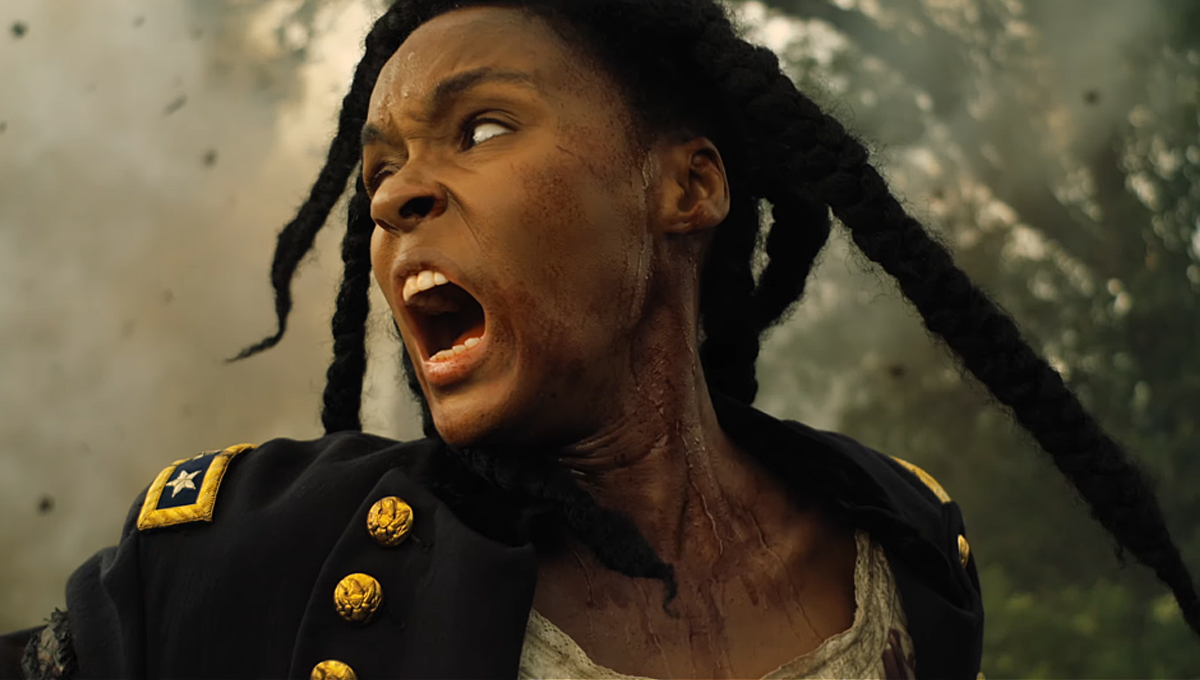 Godmothered
While you wait for the sequel to Enchanted, here's a Disney family comedy that might as well be a spin-off to it. Godmothered is the very definition of an inoffensive film, never particularly surprising or amazing you but delivering decent laughs and charm nonetheless. Jillian Bell and Isla Fisher make for a decent enough bickering duo, and the film's commentary on the sleaziness of trend-chasing news networks gives it some edge, but it's the kind of movie you'll probably forget not long after you watch it. 6/10
Promising Young Woman
Wow. I mean…wow! I kind of want to wait and give this one a full review at some point, maybe closer to its UK release, but for now I'll say this: go see Promising Young Woman as soon as you reasonably can. This is the kind of filmmaking we so rarely ever see: audacious, savage, completely bonkers and yet brutally honest. Carey Mulligan delivers the performance of a lifetime, whilst the biting screenplay and tight direction by Emerald Fennell here is instantly iconic. There's not a single aspect of this film I can critique without it feeling like a nitpick, and just writing about it right now makes me excited to watch it again. It is absolutely my favourite movie of 2020, and I cannot recommend you see it highly enough. 10/10!
Soul
2020 was a double dip year for Pixar, and whilst Onward was a pretty decent animated adventure, it looks absolutely basic in comparison to Soul. While on the surface it may seem like a repeat of Pete Docter's own Inside Out, Soul brings the same emotional nuance that film brought to growing up and applies it that greatest question of all: what is our purpose in life? What follows is easily Pixar's most adult film to date, and one that is likely to make you ponder and even question your own life choices. It is still ultimately a film for all ages, but it doggedly refuses to dumb itself down whilst still providing enough gags and heart to keep the younger set entertained. 2020 was a year that made many of us reassess what we were doing with our lives, and Soul perfectly captures those feelings of inadequacy and doubt and turns them into beautiful art. 9.5/10
Feels Good Man
Whether you know his true origins or even his name, Pepe the Frog has been an internet meme for what feels like as long as memes have existed, and not in a good way. This captivating documentary is not only an excellent dive into how an innocent cartoon frog became a symbol of the alt-right, but an examination of how the darkest corners of the internet have taken control of real-world discourse. It's an emotional rollercoaster of a story that starts with the carefree life of creator Matt Furie and sends him on a reluctant journey to battle internet trolls, and serves as a stark reminder of how easily media can be taken out of context and warped into something evil. 8/10
An American Pickle
Seth Rogen takes on a double role in this odd comedy about an immigrant who wakes up in modern day New York and is reunited with his great-grandson after 100 years of being preserved in pickle brine. Yep, it's about as weird as it sounds. The film is mostly a two-hander between Rogen and himself, bickering back and forth in an escalating routine that quickly becomes repetitive. It's a very distinctive and often fascinating film on a visual level, which may be owed to director Brandon Trost's background in cinematography, but on a comedy level it is incredibly hit-and-miss. Your mileage may vary, as the film is admittedly very niche, but it's easy to see why this one ended up being chucked onto HBO Max. 5.5/10
The Croods: A New Age
The lovable caveman family that is not The Flintstones returns in this breezy and imaginative animated adventure that asks questions about class, cultural differences, and the values of a sidekick that doubles as a wig. The returning cast are all spot-on once again, with Nicolas Cage once again stealing the show as the lovably stubborn Grug, but it's the new characters that add a welcome change of dynamic. Peter Dinklage and Leslie Mann make for a wonderfully smug holier-than-thou couple Phil and Hope Betterman, whilst Kelly Marie Tran is an energetic delight as their daughter Dawn. Combine that comedy with some vibrant visuals, creative action and a rocking soundtrack, it all adds up to a film that more than matches the quality of its predecessor. 7.5/10
The Witches
This new adaptation of the Roald Dahl classic is yet another example of how a film can end up being so much less than the sum of its parts. A children's fantasy film directed by Robert Zemeckis, co-written by Guillermo del Toro, and starring the likes of Anne Hathaway, Octavia Spencer, Stanley Tucci and Chris Rock? The potential for something great was all laid out for us, but what we've got instead is an overblown mess of a film with cringe-worthy dialogue, uneven pacing and startlingly inconsistent visual effects. The film may have been envisioned with the intention of being campy and over-the-top, but Zemeckis' overly-slick direction and its cast clearly not all on the same page about the tone leads to the whole thing falling apart. 3/10
Ma Rainey's Black Bottom
This adaptation of the August Wilson play may wear its theatre origins on its sleeve, but it carries itself of as a movie far more cohesively than prior Wilson production Fences. Viola Davis is as magnetic and captivating as ever as the titular Ma Rainey, and there's some strong supporting turns from Colman Domingo and Glynn Turman, but the performance here by the late Chadwick Boseman here is truly the film's shining achievement. Not just because it's his final role, but because it is easily his best. The acting world won't see another like him for some time, and here he puts on display every ounce of his talent. Farewell, king. We will miss you. 8/10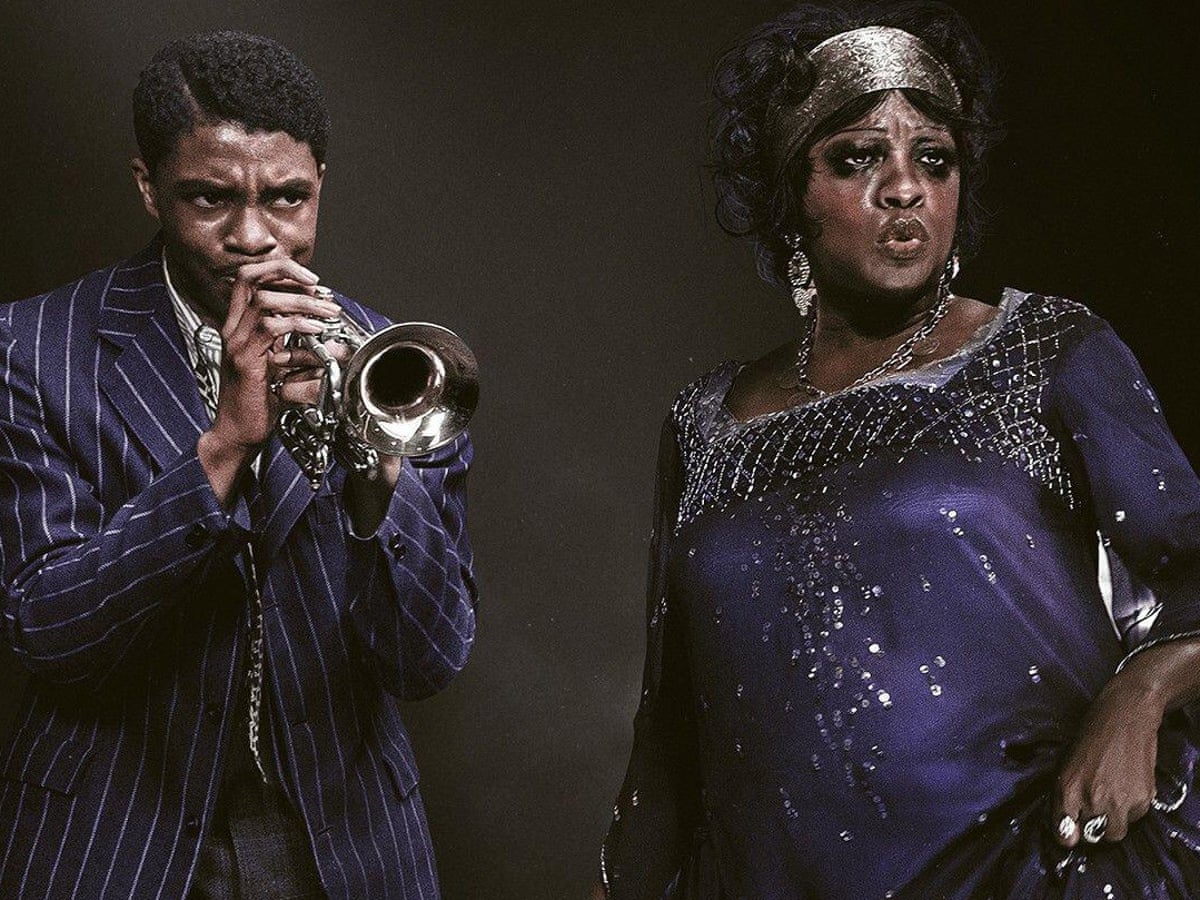 Mank
Trust David Fincher to turn a movie about the creation of Citizen Kane into a film just as inventive, witty and culturally biting as the movie it is about. Written decades ago by Fincher's late father Jack, Mank is one of those movies that feels like it was made to win Oscars. The film perfectly captures the look and feel of a classic Hollywood movie, from Erik Messerschmidt's beautiful black-and-white cinematography to how the sound has been mixed to give it that 1930's touch; there's even "cigarette burns" to indicate reel changes. The performances are all top-notch, from Gary Oldman's drunken mess of a screenwriter Herman Mankiewicz to Arliss Howard's pitch-perfect portrayal of movie mogul Louis B. Mayer, though Amanda Seyfried ends up being the film's surprise star as Hollywood legend Marion Davies; it may prove to be her best work yet. The film is a tad overlong and doesn't have much screen time for William Randolph Hearst despite him being at the centre of the film's conflict (though Charles Dance absolutely relishes in what few scenes he does have), but regardless this is one every lover of classic cinema should give a watch. It's certainly far from Fincher's best, but even his lesser works are masterpieces compared to most movies. 8.5/10