So after catching up on all the awards season favourites and others I missed over the last 12 months, my ultimate summation of 2018 in cinema overall is that it was…a mixed bag. I mean, there were some absolute gems this year, but filling out this list with worthy candidates was a lot harder than it has been in previous years. I wouldn't say it was a bad year for film though. I just don't want to linger on negativity anymore, which is a big reason I haven't done a "worst of" list this year and probably never will again. Moving forward as a critic, I want to put celebrating cinema first and foremost, but by no means does that mean I'm going to stop writing negative reviews or turn my brain off. It just means less disparaging humour and more practical critique.
With that said, I do genuinely love every film on this list, even though I could nitpick plenty of them if I was so inclined. In a year that was otherwise filled with uncertainty and impending crisis, we need to focus the positives we do have, and in some ways that makes the great movies we did get this year even sweeter. So enough with the procrastinating. On with the list!
Honourable Mentions
Love, Simon
Annihilation
A Quiet Place
Upgrade
Ant-Man and the Wasp
---
Boy Erased
We had two dramas about conversion therapy this year, and whilst The Miseducation of Cameron Post was a solid effort Boy Erased goes just that little bit further into driving home how dehumanising a practice it is. Joel Edgerton continues to he's just as talented a writer/director as he is an actor, if not more so, with this tale of a young man attempting to find himself through this abusive process. Lucas Hedges' lead performance is yet another stellar role in a still-young career, whilst Russell Crowe, Nicole Kidman and Edgerton himself deliver some of their best work in recent years. It is a harrowing but necessary reflection of the bigotry still present in our society, and one I hope can open up a few hearts to acceptance.
The Night Comes For Us
It seems ever more unlikely that we are ever going to see a third Raid movie, but this spiritual successor featuring two of its stars is a more than worthy substitute. The Night Comes For Us is a straightforward but compelling crime thriller that leaps quickly into the action and rarely lets up from there. Every fight sequence in this film would be the landmark scene in any western action film, but all are executed with top-notch choreography and slick cinematography and editing. Top it all off with a manic leading man turn by Joe Taslim and fun supporting turns from the likes of Iko Uwais, Zack Lee and Julie Estelle, and this is one lovers of dark, bloody action extravaganzas should not miss out on.
If Beale Street Could Talk
Moonlight director Barry Jenkins once again returns to exploring the African-American experience through this emotionally devastating adaptation of the James Baldwin novel. An ever-relevant look at racial bias in the justice system, If Beale Street Could Talk somehow manages to find beauty and heart in the unjust tragedy of two lovers kept apart by prejudice. Bolstered by phenomenal performances and Nicholas Britell's gorgeous score, this is yet another notch in Jenkins' already well-adorned belt.
Solo: A Star Wars Story
Did Solo need to exist? No, but you could say the same about a lot of good movies. Is Solo on the same level as The Last Jedi? No, but it's not trying to be. The real important question is thus: is Solo an entertaining blockbuster ride with memorable characters, fantastic action set pieces and some surprising thematic and universe-building depth on its own merits? Absolutely! Star Wars fatigue was definitely the culprit in why many wrote off Solo, but the abundance of other great movies in close proximity shouldn't mean this less-good movie is not good; if that were true, the MCU would have ended years ago. If you skipped out on Solo at release, give it a fair shake and I think you'll find plenty to enjoy. Hey, you need something to tide you over until Episode IX in December, right? [read full review here]
Leave No Trace
Winter's Bone director Debra Granik returns to once again explore the dark side of rural America in this sombre and affecting drama. Ben Foster's lead performance as a veteran wracked with PTSD living in the forests of Oregon is a career best, but young Thomasin McKenzie is the true revelation here. As Foster's precocious daughter, she holds her own against veteran actors and comes away with not just the movie but our hearts. A true indie gem likely to be looked over by general audiences and the Academy, Leave No Trace is the perfect antidote for those wanting something other than multi-million dollar blockbusters and flashy awards bait.
Bumblebee
I never thought I'd ever place a Transformers movie on one of these lists, but I'm more than happy to say that Bumblebee makes the cut. Finally giving the fans what they wanted, this prequel/reboot junks everything about the Michael Bay entries that wore the franchise down and brings everything back to basics. A simple but heartfelt plot, engaging characters, and action sequences that can actually be comprehended by the human eye, Bumblebee didn't have to do much to be the best Transformers movie ever given the competition, but I'm certainly glad it went the extra mile. [read full review here]
Deadpool 2
Whilst Deadpool 2 isn't as groundbreaking as the first film, it's still a more than worthy successor that brings the laughs where it counts. Ryan Reynolds has never seemed more comfortable in the skintight leather outfit of the Merc with a Mouth, and the addition of Josh Brolin's Cable and Zazie Beetz's Domino add further flavours to the Deadpool madness. Amongst all the bloody violence and expletive-heavy meta humour, Deadpool 2 also thankfully remembers the series has a heart too, and manages to turn one of the worst bad sequel clichés into something truly sweet. Hopefully, once the Disney/Fox merger is complete, Marvel are smart enough to let Reynolds keep doing his thing. [read full review here]
Widows
Steve McQueen's latest is certainly a big change in genre for the Oscar-winning director, but gratefully not in style or quality. Widows is a heist movie where the job comes last and the interpersonal character drama reigns queen, and every performance here is amongst the best its cast has ever given. Viola Davis further cements herself as Hollywood's best no-nonsense hardcase, Elizabeth Debicki finally gets a meaty role to sink her talents into, and Daniel Kaluuya surprises as one hell of a messed-up enforcer. This heist may not be as glamorous as Ocean's 8 or as flashy as a Mission: Impossible, but it certainly isn't trying to be either of those things. [read full review here]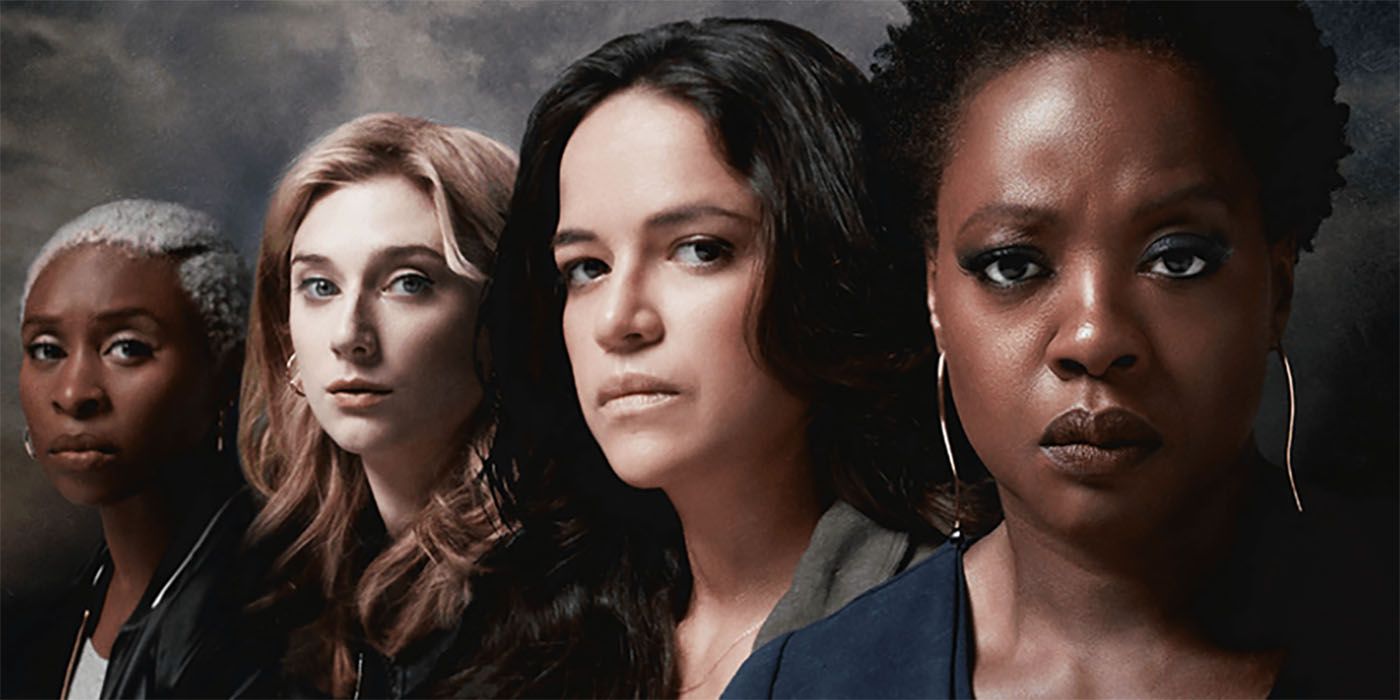 Revenge
The rape revenge sub-genre is often used merely for sleaze, and in this day and age it's a trope we should have left behind long ago. But then here comes Revenge, a biting and relentless retort to the concept that indulges in its B movie inspirations whilst setting itself apart with a definitively feminist point-of-view. Coralie Fargeat in her feature debut directs with style and grit, painting a visceral picture that never shies away from being bloody or racy, but manages to avoid falling into exploitation. Its premise is simple and the characters basic, but they all serve the greater purpose of genre critique, and that simplicity allows the film shine with some of the best non-verbal storytelling in recent memory. Matilda Lutz's lead performance is a star-making turn, and her character of Jen has the potential to become a cult icon for female lovers of action and horror cinema; she truly is the ultimate final girl.
A Star is Born
Apparently you can make the same movie four times and still make it work, as this 2018 remake of the 1976 remake of the 1954 remake of the 1937 original certainly proves. Who knew Lady Gaga was this good an actor or, for that matter, that Bradley Cooper was this good a singer and director? Wonderfully updating the timeless story of rising fame and fallen stardom to our modern perception of celebrity, A Star is Born will tug at the heartstrings of even those who have seen this story play out time and time again. Plus, the music is just gorgeous.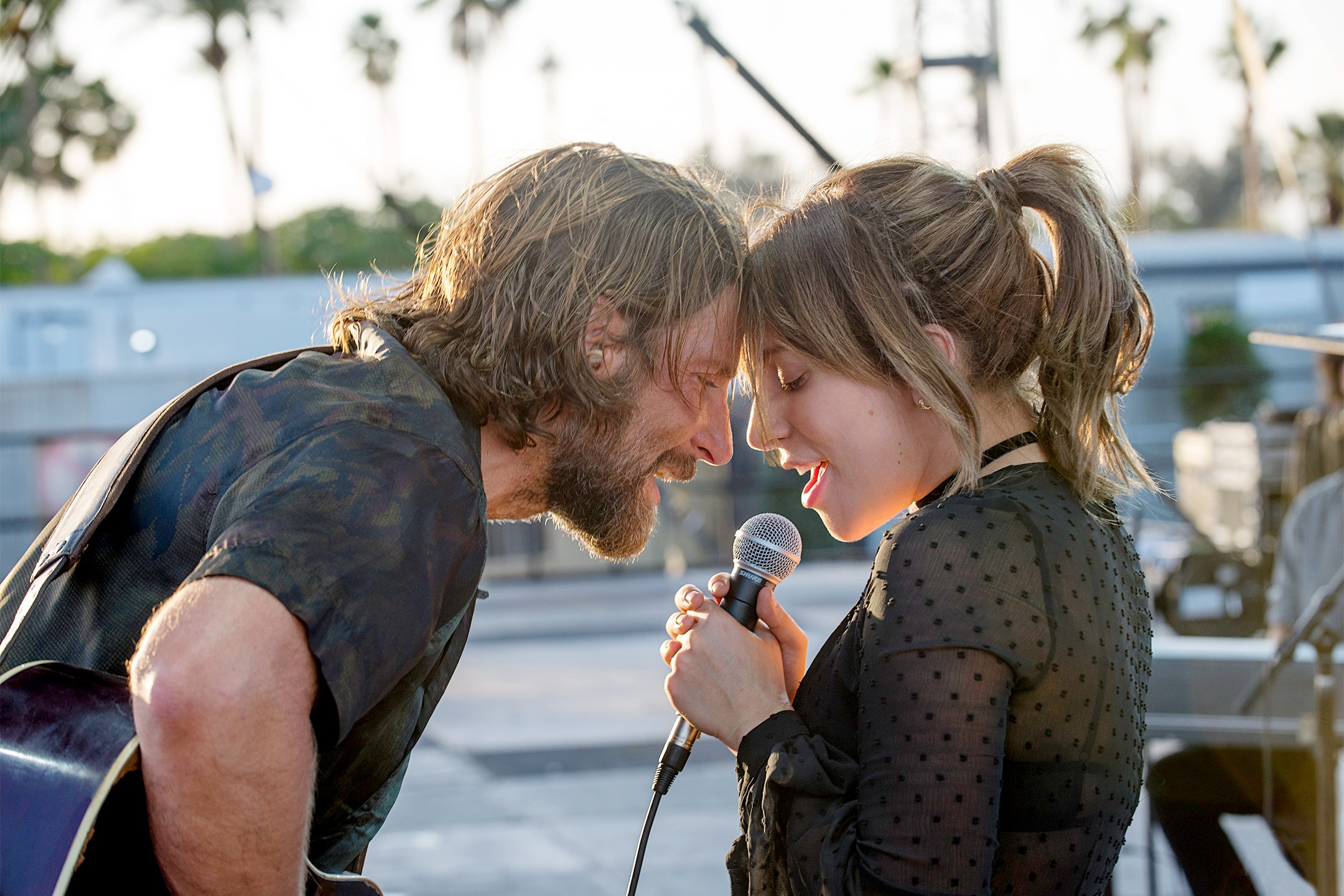 Isle of Dogs
Perhaps Wes Anderson should just stick to making stop-motion pictures, because that seems to be the only time I can ever stand his kitsch. Isle of Dogs is a beautifully animated and wonderfully witty animated adventure through a near-future Japan, with an all-star cast lending their voices to the slew of pups that are our heroes. Probably the most accessible film in Anderson's catalogue to date, it has just enough cute factor to keep younger audiences engaged whilst providing oodles of hidden depths and background humour to make it an even richer experience for adults.
The Favourite
Yorgos Lanthimos brings his peculiar view of the world to the British costume drama in this biting and unnerving dark comedy that is also effectively a twisted parody of pandering Oscar bait dramas. Olivia Colman, Emma Stone and Rachel Weisz all deliver career-best performances in this quirky look back at the politics of yesteryear, reminding us that governments have always been rife with squabbling self-serving backstabbers. Whilst The Lobster for me remains Lanthimos' perfect treatise on his view of humanity, The Favourite is a more-than-worthy companion piece that brings the sleaze and debauchery back to a genre often lacking in it.
Sorry to Bother You
Rapper Boots Riley makes his feature directorial debut with this wonderfully bizarre dystopian dark comedy that defies reasonable description. Most easily (if reductively) summed up as Brazil for the woke generation, Sorry to Bother You mixes biting socio-political satire and excellent performances from a varied cast with outlandish imagery and imaginative direction. There was no other movie like Sorry to Bother You this year, or in most years for that matter, and I can't tell you much more than "go watch it" without giving away everything. This is a movie you need to see cold.
Crazy Rich Asians
Black representation in cinema was certainly big this year, but let's not forget we also had the biggest western film with an all-Asian cast ever this year too, and a really great one at that. Crazy Rich Asians is a classic romantic comedy done right, indulging in the fantasy and glamour of the situation audiences want but also layering it with plenty of smart gags, emotional depth and social commentary. Constance Wu makes for a charming leading lady in the vein of early Julia Roberts, Henry Golding's star-making turn could charm a hundred snakes at once, whilst Akwafina constantly threatens to steal the show. Can't wait for the sequels!
Can You Ever Forgive Me?
Melissa McCarthy too often sells herself short with the glut of subpar comedies she puts herself through, so colour me thankful she hasn't forgotten who good of an actress she can actually be. A witty and filthy caper about forgery and the literary business, Can You Ever Forgive Me? balances comedy and crime expertly and McCarthy's pathetic yet relatable performance as Lee Israel is a career-best. Richard E. Grant is equally brilliant as her flamboyant accomplice Jack Hock, giving easily his best performance in years, whilst Marielle Heller's direction is whip smart and captivating. More movies like this please, Mrs. McCarthy!
BlacKkKlansman
Spike Lee returns to greatness with his best and most approachable film in over a decade, telling the shocking and often even hilarious true-life tale of how a black police officer infiltrated the Ku Klux Klan. John David Washington makes a strong leading man debut as Ron Stallworth, with Adam Driver ably supporting as his sceptical partner, along with Topher Grace in a surprising turn as KKK leader David Duke that will make you both cringe and laugh. With some of the best cringe-inducing comedy around and the most gut-punching final codas to a movie in recent memory, BlacKkKlansman is exactly the kind of movie we need in our racially-fraught climate.
Mission: Impossible – Fallout
How can a franchise keep getting better after over two decades running? It's the same question we ask every time a new Mission: Impossible movie comes out, and it's one we may keep asking until Tom Cruise either gives up or dies. Whilst perhaps not the strongest film in regards to plot or character, Fallout wins for simply delivering some of the best action sequences of all kinds in recent memory. Every chase, every fistfight, every daring stunt; all of them shot and directed to as near to perfection you can get. There isn't a moment in Fallout you will find boring, and I will say it again: how on Earth are they going to top this one?
Assassination Nation
So much of our culture has gotten toxic over the past few years, and nowhere is that more true than on the Internet. Assassination Nation is the first post-social media film to not only accurately portray the Snapchat generation, but honestly confront the noxious cults of personality it has spawned. Brutally violent, fiendishly witty and unafraid to cross any boundary, this one-of-a-kind mash-up of high school dramedy and apocalyptic survival flick through the lens of a modern-day Crucible is a must-see; this deserves to be this generation's Fight Club. [read full review here]
Bad Times at the El Royale
It's taken a while for Drew Goddard to follow up his feature directorial debut The Cabin in the Woods, but the wait was certainly worth it in my eyes. A character-driven, non-linear multi-strand period neo-noir thriller with an all-star cast and a cavalcade of snappy duologues? It's practically a film buff's fantasy. Bad Times at the El Royale certainly takes a few pages from the Tarantino playbook, but moves beyond mere pastiche to say something about not only our past but also our present and possible future; trends and behaviours are cyclical, after all. Definitely the most underrated film of the year, and one I hope eventually finds the cult audience it deserves.
The Hate U Give
Most YA books and their adaptations promote a filtered idea of rebellion and justice, but The Hate U Give skips the allegories and fights the real corruption in this hard-hitting but thoroughly digestible drama. Anchored together by Amandla Stenberg's breakout lead performance, this film is unabashed in calling out police discrimination, biased media framing, cultural appropriation and casual racism without having to apologise for itself. With films like this and Love, Simon taking YA stories in a more progressive direction, I think this is truly a sign the next generation are to be trusted more than anyone in charge right now.
Black Panther
Whilst not my favourite MCU film this year, it's hard not to argue that Black Panther is the most culturally important. Superhero movies are no stranger to tackling real-world issues, but Ryan Coogler's epic does so with tact and nuance, crafting a narrative even those with no knowledge of anything nerdy can relate to and get behind. The characters are engaging and memorable, the world is vibrant and bursting with imagination, and the commentary on systemic racism and bystander politics is timely and well integrated. It's a movie that breaks down many barriers both on screen and in reality, and I hope this is a franchise that continues to do just that in future. [read full review here]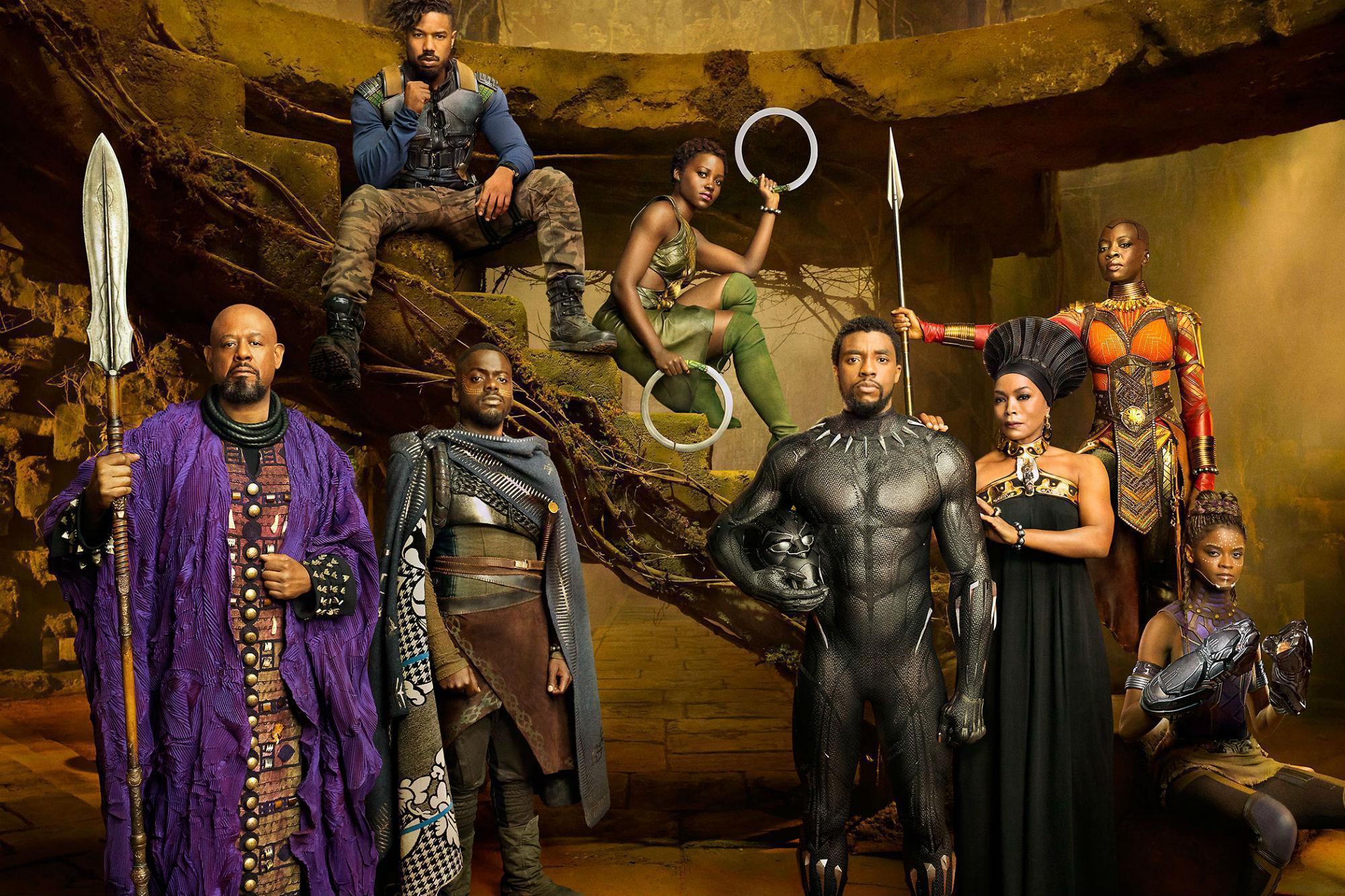 Searching
The screenwatch subgenre has seen its fair share of usage, but it's not caught on in the same way found footage did a decade ago. However, Searching uses the style as more than just a gimmick, telling a simple but gripping thriller mystery with nothing but webcams and Google searches. John Cho's performance as an apathetic father launched into a desperate quest to find his daughter is a career highlight, and Aneesh Chaganty's direction perfectly captures the paranoia and uncertainty of the internet age. A sleeper hit easily missed by many, this is one of the few films I can think of that may actually benefit from being watched on a laptop rather than on the big screen.
Avengers: Infinity War
Black Panther may have delivered an MCU movie enjoyable even by those who don't like MCU movies, but on the opposite end we've got a movie made practically for the diehard fans that know this universe inside and out. Infinity War is a gargantuan saga that tests Marvel Studios' storytelling abilities like no other previous project, and they solved the character overload problem in the most brilliant way: they made the movie about the bad guy. After years of teasing, Thanos' wrath was more than worth the wait, but the surprising depths to his character and motivation made for a movie more nuanced than anyone expected. Because of that, on top of all the expected goodness of character mash-ups and action scene spectacle, is why this is easily the best Avengers instalment so far. Your move, Endgame. [read full review here]
Roma
Alfonso Cuaron only graces us with a film every so often, but every time it is so worth the wait. Returning to his routes after several big-budget outings, Roma is a simple but effective slice-of-life drama destined to go down in history as one of the masterpieces of foreign cinema. Featuring phenomenal performances from a cast of unknowns and non-actors, led by an especially heartbreaking turn by Yalitza Apricio, this is easily Cuaron's most personal film to date. It's a piece of cinema that, whilst mostly grounded in the mundane, finds the grandeur and cinematic potential in every conceivable moment. Cuaron's beautiful black-and-white photography is gorgeous and features some of the best shots in cinema this year, and that beauty that makes it so tragic that most audiences (myself included) never got to see this on the big screen. On the plus side, Roma being a Netflix film means you have little excuse to miss out on it. Put aside some time, sit back, and experience the potential cinema still has as an art form.
Spider-Man: Into the Spider-Verse
We've all been waiting for a Spider-Man movie to top Sam Raimi's Spider-Man 2, but I don't think anyone expected this. Into the Spider-Verse is more than just the best Spider-Man movie ever. It's a cinematic masterpiece that balances so many delicate plates and yet can still backflip without breaking any of them. The animation is a wonder to behold, the characters are vibrant and diverse and bursting with personality, and the story is a relatable heartfelt coming-of-age story that still crams in ridiculous amounts of clever fan service. Superhero movies are pretty popular these days, but this movie more than any other in the genre deserves to cross barriers. This is a movie I'd even recommend to someone who actively hates the concept of superheroes; it's that good. Spider-Man: Into the Spider-Verse is my favourite film of the year not just because it panders to my interests or made me feel smart for understanding it. I loved it because it reminded me why I love genre storytelling, that I am not alone in loving these things, and that they can be and should be for everyone. [read full review here]
---