Well, this may be up a bit later than usual, but at least I got this thing out before the Oscars. Before I can make a definitive best of list, I always need to see every film I think stands a chance of making the cut, and that means waiting for all the awards seasons releases to slowly drip out over January and February in the UK. There are always a few that slip by I later see and would have included in retrospect, but right now I feel confident in saying these are indeed my twenty-five favourite films of 2017. If you haven't seen some of these, do your utmost to seek them out, especially my more obscure picks that probably slipped under your radar. More than any of the big blockbusters and awards darlings on here, they deserve to be seen the most.
Honourable Mentions 
Logan Lucky
Wonder
Split
Dunkirk
Phantom Thread
---
It
Let's be brutally honest here: the 1990 TV miniseries version of Stephen King's It isn't very good; if it wasn't for Tim Curry's iconic performance, I doubt many would even remember it. Thankfully, this new version takes everything that worked about the story in its previous incarnations and improves on it, shaving away the more bizarre and uncomfortable moments of the novel to create something far more nuanced and effectively frightening. Bill Skarsaard's performance as Pennywise is just as immediately captivating as Curry's for completely different reasons, but he's matched by a fantastic troupe of child actors as our heroes, making its moments of childhood nostalgia just as captivating as its skin-crawling scares.
Wind River
Taylor Sheridan, screenwriter of Sicario and Hell of High Water, takes a bold and surprising first outing in the director's chair for this chilling thriller set in the titular vast and dangerous Native American reservation. Jeremy Renner and Elizabeth Olsen shed their respective Marvel personas for a brutal and depressingly realistic look at what happens when we ignore crime right under our noses. This film contains some of the best work in the careers of everyone involved, and it's an absolute crime that it's been so seriously overlooked (mainly because it was one of the last films released by The Weinstein Company before…well, you've read the news, I'm sure). Regardless, if you missed out on this one, give it a look.

John Wick: Chapter 2
This sequel to one of the most engaging and visceral action movies in modern cinema takes everything that worked about the first film and amps it up. The fascinating underworld of the assassins is expanded, characters both new and old are given more depth, and of course the action is even more off-the-wall, balancing bloodshed and dark humour like the Hong Kong actioners it is clearly inspired by. Keanu Reeves hasn't been this good since the first Matrix, and I cannot wait to see where the series can go after that hell of a sequel promise.
Guardians of the Galaxy Vol. 2
Though it doesn't top the originality of its predecessor, this follow-up doubles down on the emotion and the heart to deliver a more than satisfactory experience. Every character new and old gets a chance to shine, it opens up the cosmic end of the MCU to multitudes of new possibilities, and of course the gonzo comedy stylings of James Gunn continue to make it a fascinatingly idiosyncratic corner of the Marvel Universe to explore. We may be seeing the Guardians again soon in Infinity War, but I'm far more excited to see what they get up to in their next movie away from the hubbub of the overarching Marvel story.
Battle of the Sexes
Emma Stone and Steve Carrell give some career-best performances in this timely and feel-good biopic about one of history's greatest sports match-ups. A wonderful call for female equality, LGBT rights and true sportsmanship, Battle of the Sexes is exactly the kind of movie we need in a period where those ideals are starting to deteriorate. Whilst certainly no classic like directors Jonathan Dayton and Valerie Faris' indie hit Little Miss Sunshine (or even their totally overlooked follow-up Ruby Sparks), anyone who loves a sports movie will find this refreshing and invigorating.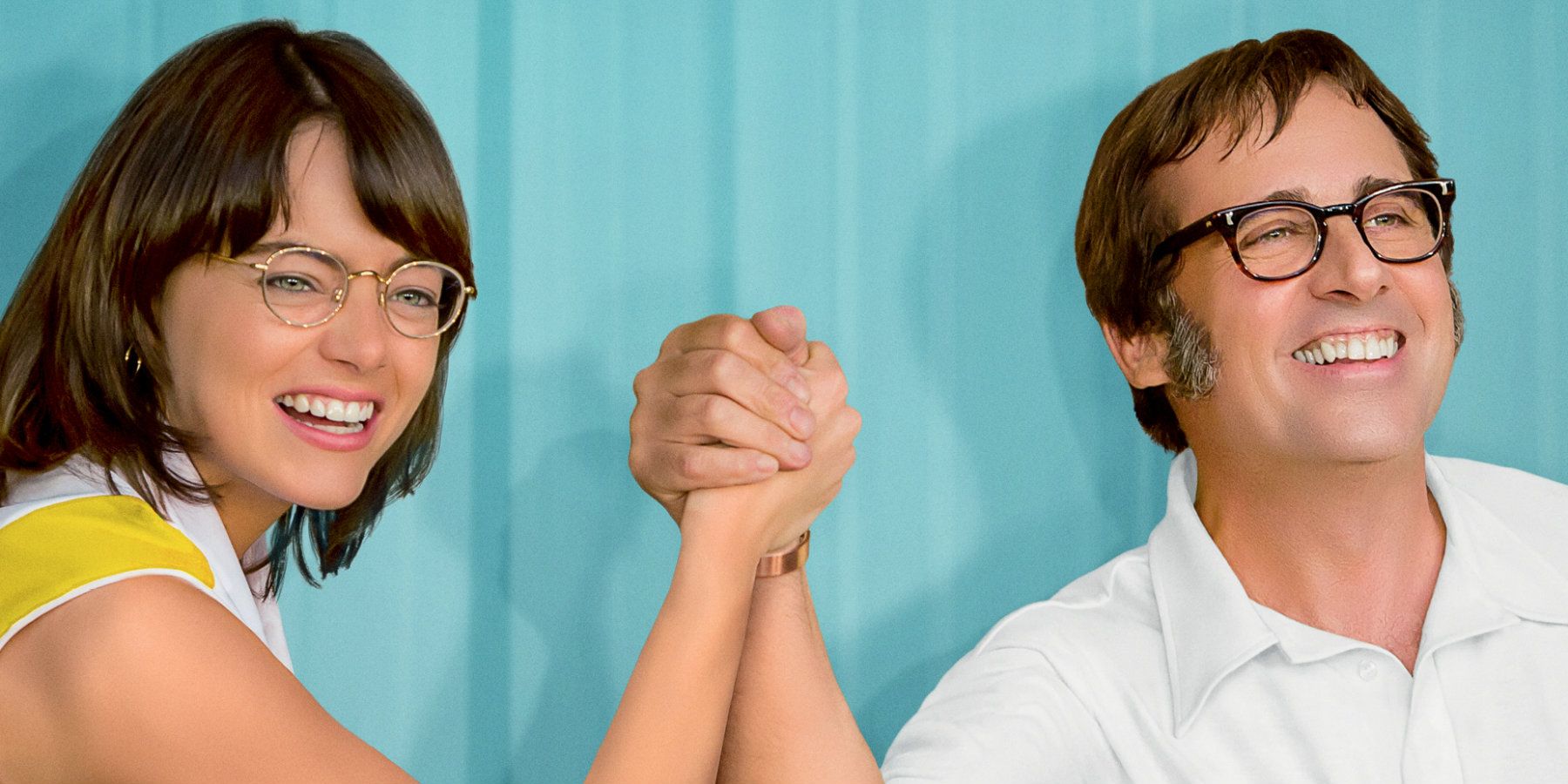 Baby Driver
Edgar Wright is starting to run the risk of going full Tarantino, but that doesn't mean Baby Driver isn't one hell of a fun ride. A witty script, beautifully choreographed action sequences, and one heck of a toe-tapping soundtrack, and this heist movie/almost-musical is like a shot of pure adrenaline from start to finish. It shows Wright can handle a film that isn't an outright comedy, which hopefully he expands on and further branches away from his Three Flavours Cornetto roots. Not even Kevin Spacey's presence can dampen the fun. Well, at least not too much. At least he's playing a bad guy.
I, Tonya
The true-life story behind the rise and fall of Tonya Harding is so strange and full of potential for a movie, it's surprising that it took so long for a biopic to get off the ground. Thankfully, this tongue-in-cheek retelling from Craig Gillespie approaches the material from a fresh and thoroughly entertaining perspective. The film fully acknowledges the conflicting sides of the story to craft a narrative that embraces the insanity and dark humour of the situation, leaving you to find the truth in the madness. Margot Robbie and Allison Janney give the best performances of their respective careers as Harding and her mother, but special mention must also go to Paul Walter Hauser as Harding's deluded bodyguard Shawn Eckhardt; he often threatens to steal the movie from right under them.
Blade Runner 2049
The original Blade Runner took years of reappraisal to be seen as the masterpiece it is regarded as today, but 2049 has seen the praise it deserves right off the bat. Denis Villeneuve understands what made the first film so great and brings that world to life with not just better technology but a fresh perspective. It's a gorgeous film on every technical level but it has an engaging narrative too, with probably the best deconstruction of the Hollywood narrative since The LEGO Movie. It's a shame the film wasn't as commercially successful as it was critically, but on the bright side that does mean one thing: we probably won't be seeing another Blade Runner. After this so eloquently capped off the story of the first, nothing else really needs to be said.
Molly's Game
Aaron Sorkin makes a hell of a directorial debut with this look into the world of high stakes poker and the woman who gained and lost everything taking it over. With a magnetic leading performance from Jessica Chastain and fantastic supporting work from Idris Elba and Michael Cera, this film has all the fast-paced witty dialogue you'd expect from a Sorkin piece, but is at its heart a story about one woman's quest to show up the men at their own game. It's maybe not Sorkin's greatest work, but as a first feature it's a mighty fine achievement, and even his scraps have more canniness and insight than most Hollywood screenplays.
Thor: Ragnarok
Not only the best film in the Thor series but also the best MCU entry of 2017, Ragnarok got away with so much for just being so damn fun. Infused with Taika Waititi's quirky sense of humour and a funky 80s aesthetic, this movie delivers unironic superhero fun that ignores modern expectations of the genre whilst still neatly fitting into its shared universe and bringing Thor's arc from across the three films to an interesting new status quo. If all future Thor films could be this good, they should get Waititi to work right away. Also, Marvel, could you do us all a favour and find as many ways possible to work Korg into future movies?
Professor Marston and the Wonder Women
The most criminally overlooked film of the year, this biopic about one of the most unique and undervalued figures of both science and storytelling is worth seeking out for anyone with an interest in feminism and unconventional romance. Luke Evans gives a career best performance as the titular Marston, but Rebecca Hall ultimately steals the show as his strong-willed and inspirational wife. In the year Wonder Woman took over the pop culture discussion, the trials and tribulations of her creator should be remembered and this film is a worthy tribute to his odd but prescient vision.
The Disaster Artist
A modern spiritual successor to Ed Wood, this comedic re-enactment of the making of The Room serves as both a hilarious mockery and a touching tribute to one of the most bizarre films of the modern era and the mysterious eccentric figure behind it all. James Franco is phenomenal as Tommy Wiseau, perfectly inhabiting and disappearing into the larger-than-life character whilst still making him relatable. It's a movie that'll make you laugh, but it'll also make you angry and maybe even cry. It just sums up so well the weird experience that is making a movie.
The Shape of Water
Guillermo del Toro is easily one of the greatest cinematic minds of this generation, and the fact he hasn't received more critical praise is baffling to me. The Shape of Water marks his first time he's flirted with awards-worthiness since Pan's Labyrinth, delivering a movie that could have only come from the mind of del Toro whilst also hitting beats with such emotional efficiency that even his best more straight-laced peers couldn't match. Sally Hawkins delivers one of the best silent performances of the modern era, communicating so much with simple facial and body movement, perfectly complimented by the similarly-mute Doug Jones as the amphibious man.
Logan
It took them three tries, but someone finally managed to make the Wolverine movie we've always dreamed of. The staunchest departure from superhero norms since Batman Begins, Logan is the perfect cap to Hugh Jackman's portrayal of the titular mutant and delivers not only his best performance as the character, but perhaps even his entire career. Supported by equally moving performances from Patrick Stewart and newcomer Dafne Keen, this is a gritty revisionist western first and an X-Men movie second, and no other film in the genre should even try to attempt copying it. It's certainly the best it is at what it does, and what it does is hella nice.
Lady Macbeth
Though this British indie period film has no huge stars on either side of the camera, all of its major players deserve to go somewhere and I guarantee some definitely will. Lady Macbeth is a beautiful and haunting picture that takes the concept of female empowerment and turns it on its head; it's like if a Jane Austen novel was adapted by a deranged maniac. Florence Pugh's lead performance is undoubtedly star-making material, and is a welcome shot in the arm for a rather staid genre. If only all costume dramas were this deliciously sick.
Call Me By Your Name
To call this film the Brokeback Mountain of the 2010s is a disservice to both films, because Call Me By Your Name is defined by far more than just its LGBT subject matter. It's a whimsical and lyrical framing of adolescence that anyone can relate to, perfectly capturing the emotional confusion and internal torment those years are for anyone; it's simply more heartbreaking for those who do feel especially different. Timothee Chalamet, Armie Hammer and Michael Stuhlbarg all deliver awards-worthy performances, and if Luca Guadagnino really wants to do an Antoine Doinel-like series following these characters over several years I'm all for it.
War for the Planet of the Apes
The most cohesive and consistently excellent trilogy of its kind since The Lord of the Rings, the final chapter in Caesar's story may be his finest. Bringing together everything that's been built since Rise from character development to socio-political commentary and giving it all the poetic ending it deserves is an immensely satisfying experience, and to see a CGI-heavy Hollywood blockbuster actually slow down and put focus on character over action is a miracle in and of itself. Andy Serkis' work on these films cements his dominance as a performance capture artist, and I think he more than deserves an Oscar already for that. C'mon, a Special Achievement award at least.
Get Out
To see a film as daring and distinctive as Get Out not only take over the pop culture zeitgeist but receive praise from all corners of the film world is simply astounding. Jordan Peele's directorial debut is a thrilling, intelligent and darkly funny examination of how modern society sees race that brings out an uncomfortable feeling in everyone. The lead performances by Daniel Kaluuya, Alison Williams and Bradley Whitford are all fantastic, but it's Peele's expert understanding of horror tropes that defines why this movie works so well. If he can continue delivering films of this calibre whilst remaining fresh and evolving his style, we may have the next iconic filmmaker on our hands.
The Big Sick
To make a film explicitly about your own romance could be seen as immodest, but Kumail Nanjiani and Emily V. Gordon's tearjerker is one more than worth hearing. A truly modern love story that covers topics like interracial relations, religion, the lives of immigrants and an unpretentious view of the struggles of an artist, The Big Sick evolves what a romantic comedy can do whilst still delivering the laughs and the heartbreak you want. It's the best movie of its kind in a long time, and Nanjiani's real chance to redefine himself as an unconventional leading man instead of yet another comedy sidekick.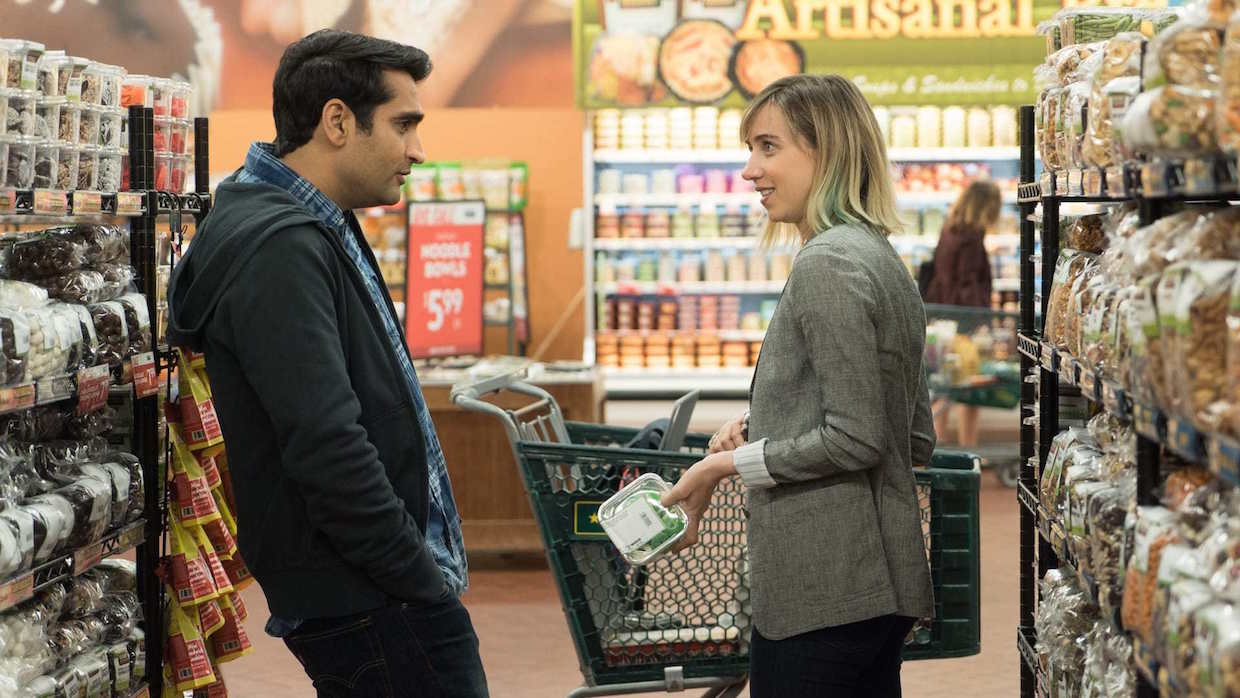 mother!
Probably the most divisive film of the year, Darren Aronofsky's deeply symbolic and evocative ode to the decay of humanity is certainly not for everyone, but deserves to at least be witnessed by everyone. Jennifer Lawrence finally gets a chance to breathe as an actress again after so many Hollywood vehicles, reminding us all why we took her seriously in the first place, but it's Aronofsky and his twisted vision for the film that defines what mother! is as a piece. Call it preachy, call it crass, call it whatever you want. What you can't deny is that it is a distinctive film, and one that could have only come from this director's mind.
The Florida Project
Sean Baker finally gets the recognition he deserves after Tangerine was mostly ignored with this whimsical but honest portrayal of the poverty happening right under the noses of the first world. Brooklynn Prince makes an outstanding debut as Moonee, immediately marking her as a child actor to look out for, whilst Willem Dafoe gives the most distinct and memorable performance he has in a long time. A true snapshot of the real USA hiding under what remains of façade that used to be The American Dream, The Florida Project is equal parts uplifting and soul-crushing; a true-life tragedy shot through the lens of a fairy tale.
Wonder Woman
The Spirit of Truth has been long-overdue her big screen debut, and Patty Jenkins' barrier-shattering film exceeds all expectations. A revelatory lead performance by Gal Gadot, a beautifully told origin story that echoes the greatness of Richard Donner's Superman, the vividly realized world of Themiscyra and the Amazons, and the majestical brilliance of the No Man's Land sequence. No summer blockbuster even came close to capturing the same level of entertainment as Wonder Woman, setting a high standard for future female-led superhero movies to come. This movie is so good, it almost makes up for entire rest of the DC Extended Universe so far. Emphasis on almost.
Star Wars: The Last Jedi
Rian Johnson's entry into cinema's most enduring and popular franchise has been met with widely contradictory opinions across the board, and I can understand why. The Last Jedi seeks to challenge everything you thought you knew about Star Wars, breaking down and reconstructing the series in ways some saw as heresy but I say is revolution. This movie was clearly made by someone who loves Star Wars, but isn't so blinded by their adoration that they can't criticise it or leave their own mark. Johnson does exactly that, making it the boldest and most emotionally-engaging entry in the series since The Empire Strikes Back. The Last Jedi may not be the Star Wars movie fans wanted, but it is the movie we needed, and that matters more than any butthurt fanboy's disapproval.
Lady Bird
Greta Gerwig's directorial debut may seem like yet another coming-of-age indie with all the trappings you'd expect, but what Lady Bird lacks in originality it makes up for in details and perspective. The film doesn't exaggerate or sugarcoat the high school experience, fully portraying the truth of teenage life rather than succumbing to the clichés that John Hughes movies and soap operas have convinced us high school was like. Saorise Ronan's Lady Bird is the verifiable definition of a genuine teenage girl, and is ably supported by brilliant supporting turns from Laurie Metcalf and Beanie Feldstein, but it's ultimately Gerwig's quirky but honest voice that brings this one over the finish line. No matter how far removed you are from your adolescence, this is a movie that needs to be experienced.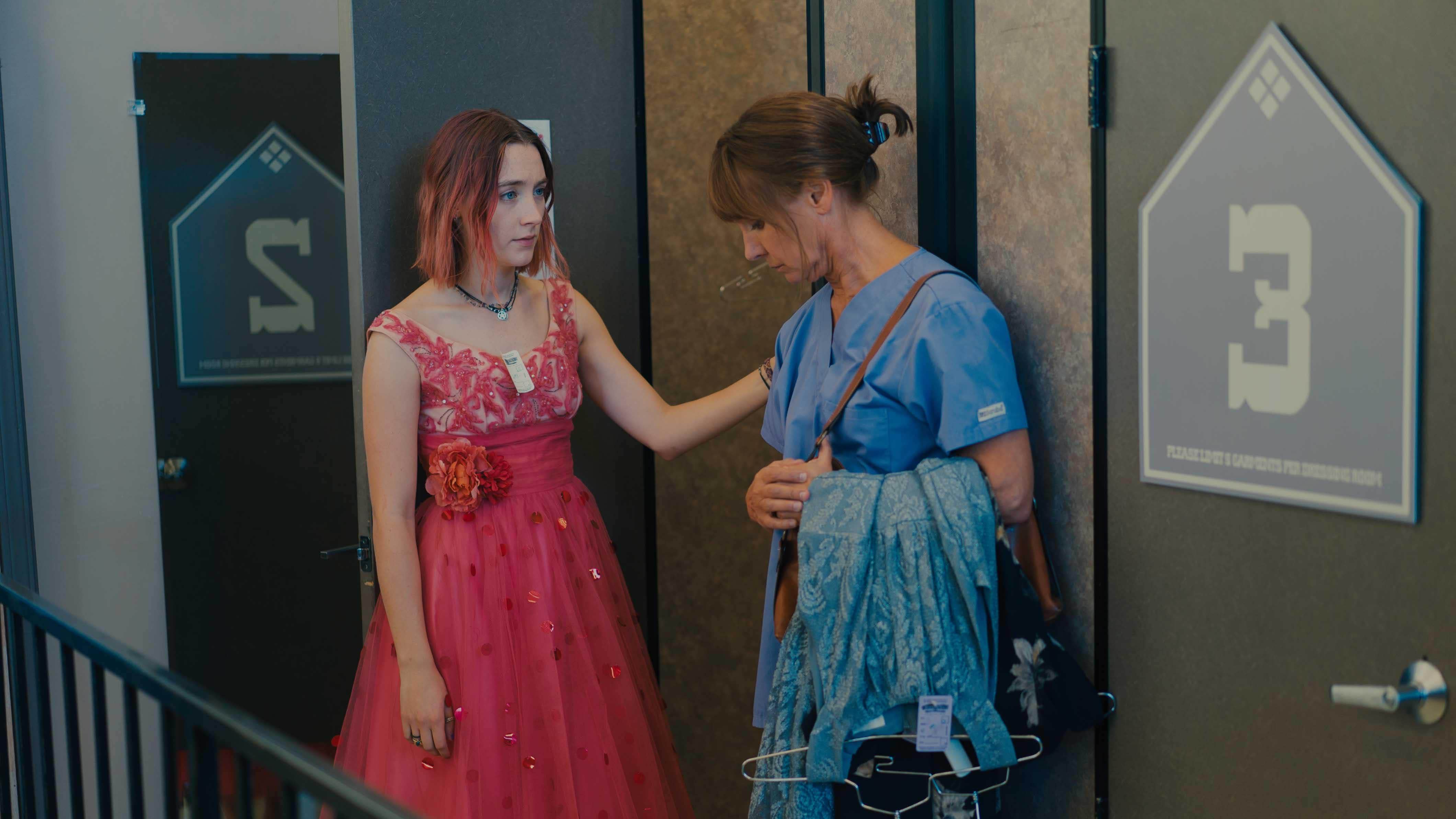 A Fantastic Woman
It is not lost on me that, in the year I finally came out as a trans woman, both my favourite and least favourite films of 2017 are about trans women. But whilst Tomboy is a degrading and ill-conceived drudge of a film that reinforces so many negative stereotypes, A Fantastic Woman acknowledges but fights back against those preconceptions. In a medium that always depicts the trans community as alternatively disgusting, laughable or as objects of pity, Sebastian Leilo's visceral and heart-wrenching drama is absolutely proud of its protagonist as she battles prejudice and ignorance. Daniela Vega's lead performance is astounding on any metric, but as both a trans woman and a first-time actress it's truly awe-inspiring. Watching this movie is like glimpsing into the future of cinema: diverse, vibrant and uplifting, but without ignoring the mistakes of the past. This is a true gem of a movie that most moviegoers will overlook, so do not be a part of that pack. See this movie however you can (legally, of course). You'll cry, you'll be inspired, and hopefully you'll learn something too.