Starring: Tom Holland (Spider-Man: No Way Home), Mark Wahlberg (Deepwater Horizon), Sophia Taylor Ali (Truth or Dare), Tati Gabrielle (The 100), Antonio Banderas (Desperado)
Director: Ruben Fleischer (Venom)
Writers: Rafe Lee Judkins (The Wheel of Time) and Art Marcum & Matt Holloway (Iron Man)
Runtime: 1 hour 56 minutes
Release Date: 11th February (UK),18th February (US)
Synopsis: When approached by swindling treasure hunter Victor Sullivan with the key to finding the lost treasure once sought by his estranged brother, aspiring thief Nathan Drake embarks on a globe-trotting adventure following the footsteps of Magellan whilst being hunted by a ruthless magnate who believes the treasure is his by birthright.
---
The Uncharted series sits in a bit of a weird position when it comes to video game-to-film adaptation, as it is both so story-driven and cinematic that it makes for a smooth transition, and yet too cinematic that all a movie version could end up being equivalent to just watching someone else play the game. Regardless, an Uncharted movie has been in some form of development for over a decade, seemingly as cursed as some of the artifacts intrepid adventurer Nathan Drake has sought over the years. Heck, it's been in the pipeline so long, Mark Wahlberg was originally attached to play Drake back in 2010, and that was just the first iteration of a project that's been through multiple directors and writers since. Finally unleashed to theatres as the first of a planned slate of adaptations from PlayStation Productions (they've even got a fancy Marvel Studios-esque logo and everything), can Uncharted take advantage of everything great about the games without falling the usual video game movie traps? In short: yes, but not without major caveats.
Rather than adapting one of the games outright or telling a wholly original story in the margins of the canon, Uncharted splits the difference by taking inspiration from the games (mostly A Thief's End with touches of Drake's Deception) whilst crafting its own take on the series outside established continuity. It's highly comparable to how 2010's Prince of Persia and 2018's Tomb Raider took elements of their respective games but recontextualised them, and the result is a movie that is entertaining enough on its own merits, but the number of fundamental changes to core franchise elements may irk anyone expecting a fully faithful translation. The plot is nothing to write home about, being just another rehash of the usual treasure hunt tropes that filmmakers have been cribbing from the Indiana Jones playbook for decades, but the games did much the same so it doesn't feel nearly as jarring.
The pacing is incredibly tight as the plot moves briskly whilst still finding moments for the characters to breathe, and it absolutely makes sure to cram in as many elements from the games as it possibly can. Overly complex puzzles and scavenger hunts that require constant checking of journals? Check. Pseudo-intellectual exposition dumps? Check. Both heroes and villains constantly double-crossing each other? Check. Action sequences that tempt the laws of physics and feature so much casual killing that it makes you question Drake's morality? Double check. Seriously, the only things they've left off the checklist are some dark twist about the hidden treasure and watching Drake die constantly as he (or, more accurately, the player) misidentifies what is a climbable ledge. If that's all you want from an Uncharted movie, you're probably going to be satisfied, but without that sense of player connection that made the games more than just interactive movies, it's not an experience you'll remember for long.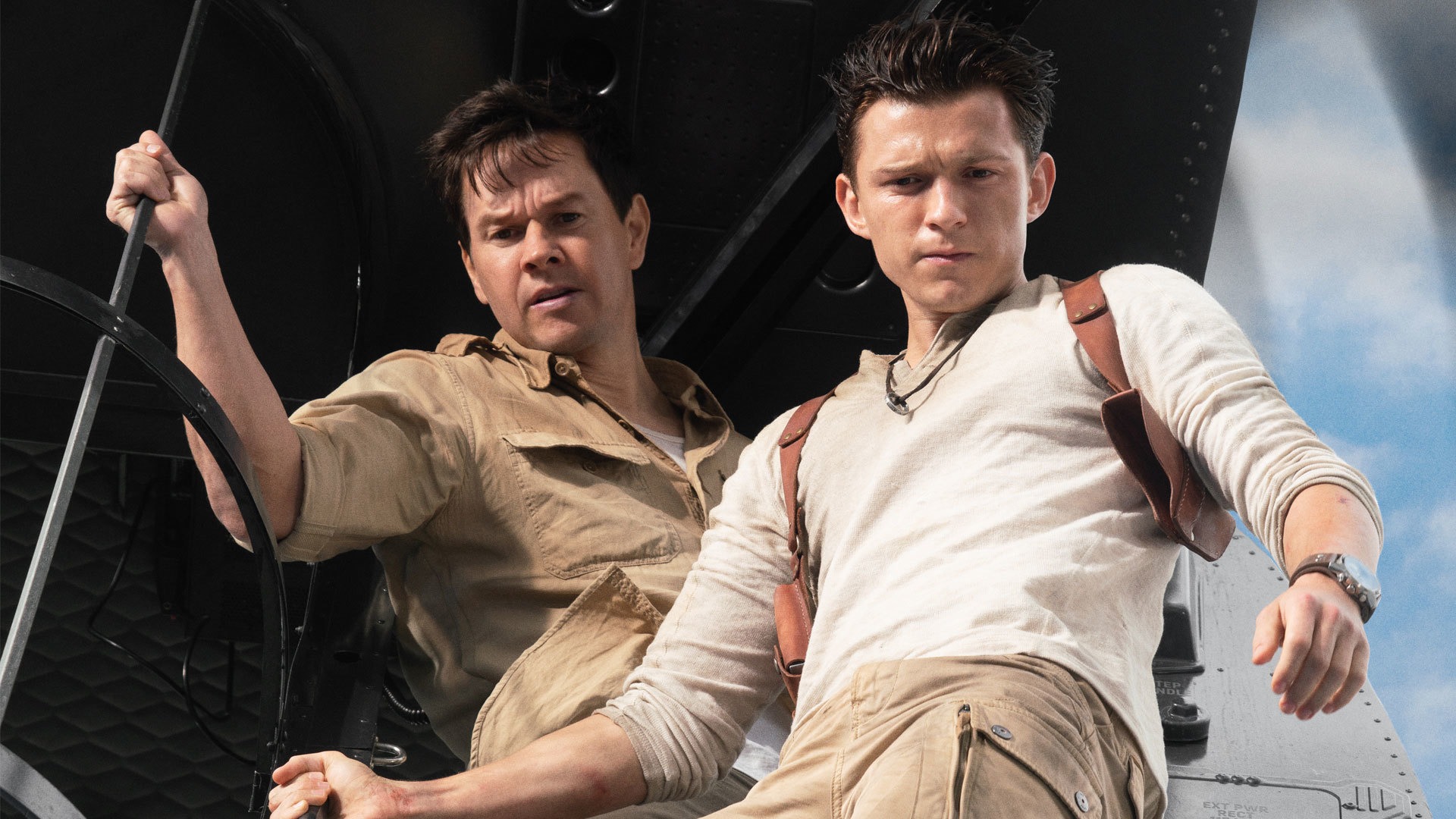 There was some doubt when it was announced Tom Holland would don the iconic half-tucked Henley of Nathan Drake, especially from those who were still dead set on casting Nathan Fillion (guys, the man is 50 and he already did that fan film, so please just leave it be). Thankfully, Holland ends up being the glue that holds the movie together when the action can't. Playing a younger Drake just starting his career as a plunderer of lost treasure, he's given a certain amount of leeway to not be an exact imitation of Nolan North (who gets a nice tip-of-the-hat cameo), but from his cocky quips in the face of danger to his penchant for knowing the exact historical trivia to solve a puzzle, he's recognisably Nathan Drake regardless. It's a role Holland certainly has room to grow into, and in future installments, they'll hopefully incorporate more of Drake's obsessive and thrill-seeking tendencies. On a similar note, Sophia Ali captures the essence of series mainstay Chloe Frazer to a T, from her teasing sarcasm to her inability to trust anyone (or be trustworthy herself…). In the villain's seat is Antonio Banderas as the brutal Moncada, and whilst he's certainly an intimidating adversary at first, he's barely in the movie. Most of the actual antagonising comes from his lieutenant Braddock (who I'd bet hard cash was Nadine Ross from A Thief's End and The Lost Legacy in early drafts), who lacks any of the history and connection to the treasure that Drake and Moncada have, nor has much of a personality beyond being tough.
The film's most frustrating casting, though, comes from Mark Wahlberg as Drake's mentor Victor Sullivan. Though he has a solid report with Holland and by tale's end starts to take on the iconographic traits of his digital counterpart, he completely lacks that "cool uncle" wit and charm that makes Sully such a memorable presence in the games. Wahlberg might as well be playing any number of his interchangeable action heroes from over the years, and most of his attempts at being charming come off as smarmy rather than endearing. At the same time though, it's his character arc of slowly becoming more trusting of Drake that serves as the emotional backbone of the story. Despite a throughline of following the trail of his missing brother Sam, Nathan's progression is mostly relegated to becoming a better treasure hunter and helping Sully be a better person rather than any personal fulfillment. Wahlberg is not an untalented actor and playing a lovable scoundrel like Sully is in his wheelhouse, but neither he nor the filmmakers have made the effort to bring that character to life beyond a brief promise they may eventually.
The developers at Naughty Dog have prior said that they usually come up with the set pieces of each Uncharted adventure first and then construct the plot around them, and it often feels like a similar approach has been taken to the action in its celluloid counterpart. The film opens with a bang in typical Nathan Drake fashion with a flash-forward to later in the story as our hero is in the midst of some death-defying situation; in this case, a faithful recreation of the famous crates-hanging-out-of-an-airplane sequence from Drake's Deception. It sets expectations quite high for thrills to come, but it takes a long time for anything comparable to that tease to arrive. Other than a brief display of acrobatics during an auction house robbery inspired by A Thief's End, Drake and Sully spend most of the film in basic foot chases and henchman brawls you could find in any action blockbuster. Some are a little more imaginative, such as when Drake has to fend off Moncada's thugs in a crypt-turned-nightclub whilst Chloe frantically solves a puzzle, but compared to the average life-or-death situation you'd find in the games they pale in comparison. Thankfully, the finale does a lot to make up for it by creating a set piece wholly original to the film and yet would make for an epic level of the games. If the film had at least one more action beat that impressive nestled somewhere in the first two acts, it would be easier to forgive its more pedestrian moments.
As a technical package, Uncharted looks about as slick as any typical Hollywood blockbuster but that also means it has many of the same faults, most evident in its overuse of CGI. Whilst both the plane sequence and the final battle are a blast, it's blatantly obvious how much of it is being done on a soundstage with digital doubles stitching together the more ludicrous stunts. Perhaps the borderline-insane antics of the recent Mission: Impossible have spoiled us, but it's hard to settle for Tom Holland jumping on boxes in front of a green screen when you know Tom Cruise has done more dangerous stunts practically. Much of the rest of film's aesthetics have a similar expensive-but-expected approach, with Chung-hoon Chung's cinematography capturing the exaggerated cinematic look of the games but with much of the grit and playfulness softened at the edges. It all feels too focus-tested and corporate, which isn't made more obvious than in a scene where Sully conveniently finds a keyhole to solve a puzzle inside a Papa John's; easily the most egregious use of product placement since Krispy Kreme in 2017's Power Rangers. This is all topped off by Ramin Djawadi's score the, whilst the way it slowly incorporates the familiar Uncharted theme as Drake grows as a character is a nice touch, otherwise lacks the adventurous John Williams-like feel of the game's music and opts for a more rock-infused soundscape comparable to Djawadi's work on Iron Man and Eternals. No disrespect to the composer, I love most of his other work, but I'd certainly love to see a rescored version using Greg Edmonson and Henry Jackman's compositions from the games.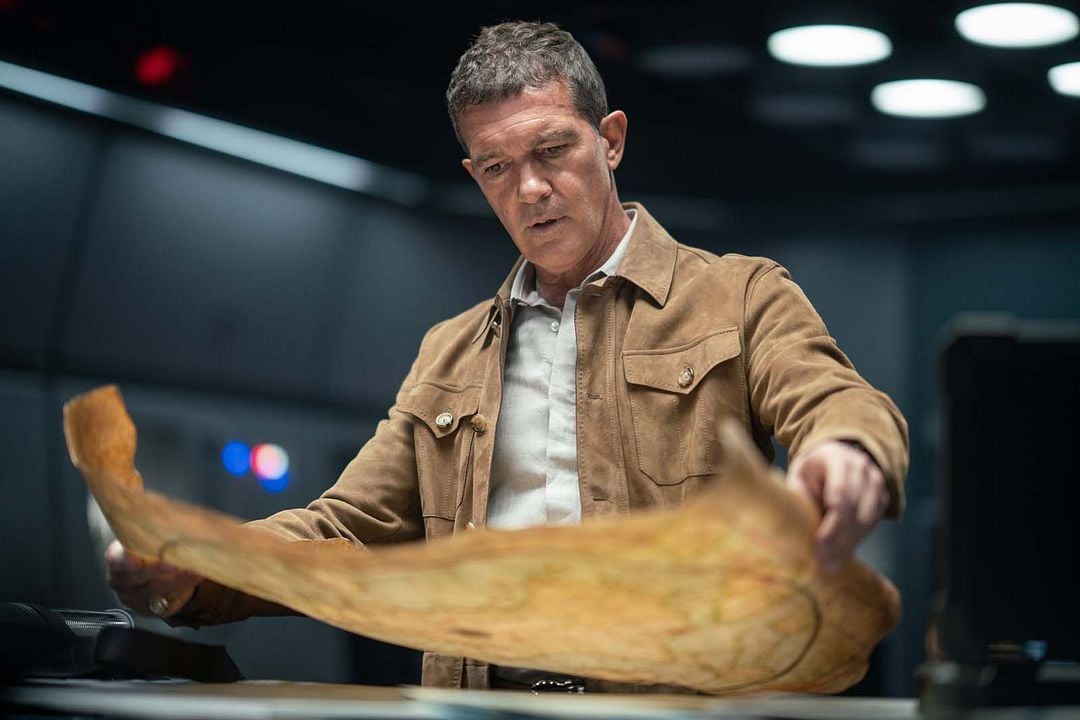 Uncharted is at least spiritually faithful to the games and makes for a decent bit of matinee fun in the vein of National Treasure or 1999's The Mummy, but without the controller in your hand, it lacks the magic ingredient that makes it so special. It's a triumph when compared to most video games movies, but stacked against the best of them (none of which would garner above a 7/10 from me) and it's probably not even in the top five. Whether the potential sequel decides to more closely follow the games or go off on their own tangent, what it really needs to prioritise is to find its own niche in the genre beyond OTT action and self-deprecating repartee. I think that's the real hurdle that has hit almost every video game adaptation: satisfyingly replacing what's lost by removing player agency. Resident Evil isn't as scary when you aren't the one opening that creepy door, Mortal Kombat isn't as brutal when you aren't the one pulling off that fatality, and Uncharted isn't as thrilling when your quick thinking isn't what gets Nathan Drake out of a jam. Whenever they figure out how to compensate for that loss, that's going to be when video game movies can go beyond being tribute acts and become great films in their own right.
FINAL VERDICT: 6/10